Maharashtra govt makes it compulsory to use plastic waste to lay roads
Jun 22, 2018 12:15 PM IST
The PWD will use the non-biodegradable material for repairs too.
The state government on Thursday made it compulsory to use plastic waste for construction of bituminous or asphalt roads.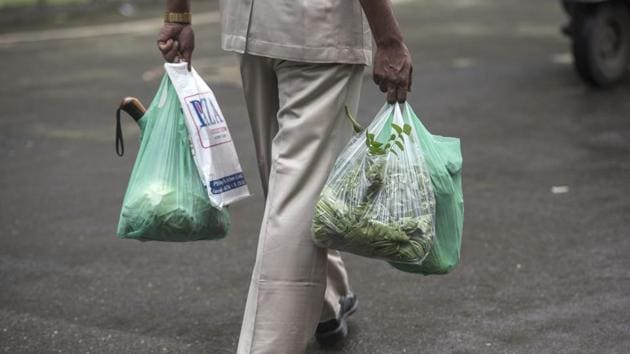 Local bodies in the state will start penalising citizens for use, transport and manufacturing of plastic from Sunday. Since March, they have been collecting plastic. The Mumbai civic body has collected 1.42 lakh kg of plastic waste.
In a state government resolution (GR) issued by the PWD, in view of the ban, large quantities of plastic will be available. "Using plastic in hot mix tar will increase the quality of roads. All such roads will have to use plastic, including the ones constructed and repaired by the Brihanmumbai Municipal Corporation (BMC)," said Manoj Saunik, principal secretary of PWD.
In November 2015, the Centre mandated use of plastic along with bituminous mixes for road construction.
Henceforth, the public works department will get plastic waste, recycle it and use it for roads.Other senior PWD officials said the department, as a pilot project, had started use of plastic in tar on certain stretches of roads in the state in February 2016.
The PWD will use the non-biodegradable material for repairs too. "Plastic roads will be inspected every three months, and a report will be submitted to the state government about them once a year," the GR read.
Plastic is added to a hot mix of asphalt, commonly known as tar, and other material. Compared to roads built with conventional material, the plastic ones have better longevity, water resistance and require less maintenance.