Mumbai civic body starts work in Fort to showcase island city's heritage structures better
BMC aims to restore south Mumbai's charm, which has been lost to haphazard urbanisation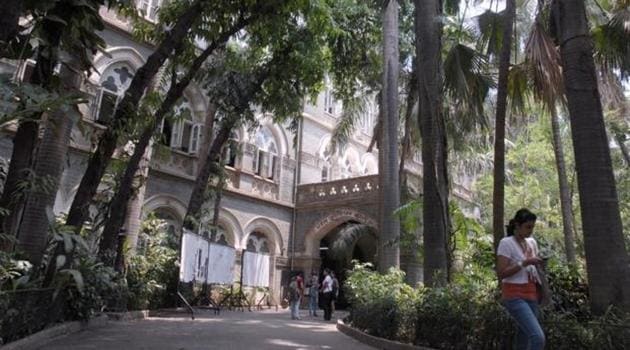 Updated on Apr 05, 2018 12:57 PM IST
Hindustan Times |
, Mumbai
Eeshanpriya MS
You will soon be able to walk uninterruptedly on footpaths and admire the beautiful structures in the island city's heritage precincts. In a bid to promote tourism, the Brihanmumbai Municipal Corporation (BMC) has decided to redecorate public spaces in heritage precincts, starting from Mahapalika Marg up to Chhatrapati​ Shivaji Maharaj Vastu Sangrahalay, in Fort.
IA Kundan, additional municipal commissioner in charge of the BMC's heritage cell, said: "We want to restore the charm of south Mumbai which has been lost to haphazard urbanisation. This area has beautiful old buildings, but if you drive past, the buildings are blocked from proper view because of tall, haphazard trees, large bus stops and encroachments such as signages. The idea is to tidy up the precincts so that heritage structure is seen properly."
The plans also include redecorating the landscape by creating uniform gardens outside all heritage precincts, replacing existing street furniture with unique, minimal street furniture such as bus stops, light poles, and benches, making the footpath flooring uniform, and standardising one-meter spaces around the base of trees.
Once this is done, heritage precincts such as the BMC headquarters, St Xavier's College, Oval Maidan, Cross Maidan, Chhatrapati Shivaji Maharaj Vastu Sangrahalay, and Jehangir Art Gallery will be visible far more clearly from the streets and the sidewalks.
Work on the project is likely to be completed within a year, after which the civic body plans to start a heritage walk.
The process of sprucing up the heritage district will include pruning trees to similar heights, minimising signages and making them uniform in all commercial places, including restaurants and businesses, and clearing hawkers from non-hawking zones.
The BMC has already started by pruning trees to the same height outside its headquarters. Now, it plans to remove all BEST structures that line the footpath outside the museum. Kundan said: "There is a line of BEST offices along the footpath outside the Vastu Sangrahalay. BEST has agreed to relocate them. We are also urging all restaurants housed in heritage buildings to use small signages that hang sideways from the wall, for uniformity."
The redecoration of each heritage precinct is likely to cost between ₹20 crore to ₹40 crore.
The BMC has also divided the entire city into seven zones. The Fort and Kala Ghoda area has a lot of restaurants and can be developed into a food district, Lower Parel into a business district, so the decorations and motifs in each zone will reflect its character. The Fort area has been chosen for a pilot project, and work on the other zones will begin after a final nod from municipal commissioner Ajoy Mehta.
Close Story