Mumbai civic polls: Delimitation plays spoilsport for parties this BMC election
Feb 13, 2017 10:42 AM IST
This BMC election, delimitation has been the biggest game spoiler for all major political parties.
This BMC election, delimitation has been the biggest game spoiler for all major political parties.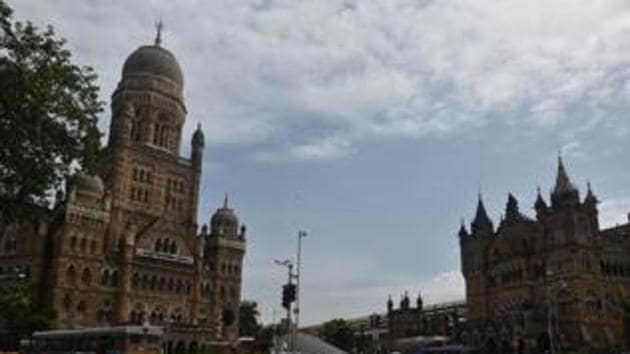 It has not only led to lot of defections across party lines, but with parts of two electoral wards merged to form a new ward, it has directly pitted two sitting corporators — with strong winnability — against each other. In many wards in the 2017 civic election to be held on February 21, two neighbouring corporators will compete with each other.
Delimitation has led to changes to the electoral ward boundaries of almost all 227 wards, which meant none of the sitting corporators retained their entire constituency they had nurtured over the years.
In Andheri's ward no. 62 (Behram Baug, Oshiwara, Momin Nagar), which is reserved for Backward Class of Citizens (BCC), neighbouring corporators and colleagues for five years Raju Pednekar from the Sena and strong Independent candidate and sitting corporator in Oshiwara, Changez Multani have been pitted against each other.
It is a similar situation with NCP corporator Dr Saida Khan and Sena corporator Dr Anuradha Pednekar.
While both were neighbours earlier and took up several health issues together in ward committee meetings, they are now contesting against each other from Kurla's ward no 168 (Kalpana Nagar, Maharashtra Nagar.
Owing to delimitation and reservation, several women candidates, too, are contesting on open seats against their neighbour. One such example is in Andheri's ward no. 60 (Lokhandwala area) as Shiv Sena corporator and standing committee chairman Yadhodhar Phanse is contesting against the sitting Congress corporator of that area, Jyotsna Dighe. Dighe has been two-term corporator and had won against Sena veteran Rajul Patel during the 2012 election. Dighe said, "I am confident about the victory because I have done a lot of work in this ward."
It will be a close contest between two turncoats contesting from Borivli's ward no. 11 (Kajupada and Daulat Nagar). Riddhi Khursange, who was a sitting NCP corporator, left the NCP to join the Sena and is contesting on the saffron party's symbol, against another turncoat Prakash Darekar, who left the MNS to join the BJP to contest on its official ticket.
Another example where, on an open seat, a woman candidate has been fielded and is also a sitting corporator of the MNS, is from Bhandup's ward no 114 (Krantri Nagar and Anand Nagar). Ramesh Korgaonkar, a Sena candidate, has filled his nomination against sitting corporator Anisha Majgaonkar from MNS.
"Delimitation is carried out according to the directives of the state election commission, but owing to a major shuffle of the population, many ward boundaries had to be changed. We are aware that this has hampered the winning equation of the political parties as one of the winnable candidates is pitched against another strong one, making the contest difficult, but also interesting," said one of the officials involved with the election department.
READ MORE
Elections in Maharashtra: Ink thrown at ex-CM Ashok Chavan at Nagpur rally
Uddhav tells BJP: Don't forget how Modi survived Godhra because of Shiv Sena