Mumbai monorail a waste of public money, says Maharashtra public accounts committee
Updated on Dec 16, 2017 01:16 PM IST
The state legislature's public accounts committee slammed the MMRDA for poor planning and misjudging feasibility of monorail, skywalks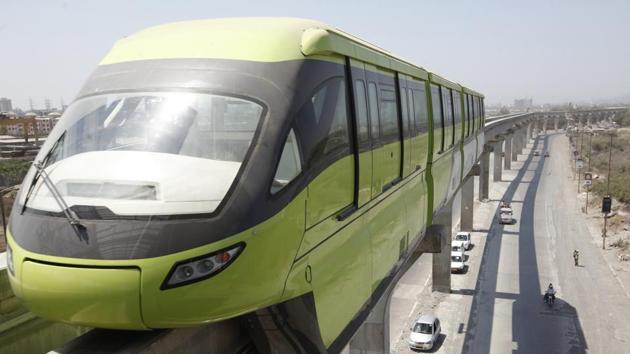 Hindustan Times |
, Mumbai
Surendra P Gangan
The state legislature's public accounts committee (PAC) has slammed the Mumbai Metropolitan Region Development Authority (MMRDA) for poor planning and misjudging the feasibility of the city's Monorail and skywalks. Calling both facilities a "waste of public money", the statutory committee said neither proved useful to citizens.
In its report tabled in the state legislature on Thursday, the committee said that despite the Monorail Phase 1's failure to cater to people travelling in crowded local trains, the government has been conducting safety trials for Phase 2.
Initiated in 2014, India's first monorail project has led to losses. A response to an RTI filed in September revealed that the Monorail loses Rs3 lakh daily. While officials said Phase 1 — between Wadala and Chembur — sees a ridership of 18,000 passengers daily, many experts have termed the project "a joyride for citizens on the weekends".
The MMRDA, however, expects ridership to improve once Phase 2 — between Wadala and Jacob Circle — is made operational. Two monorail rakes caught fire on November 9, following which operations were stalled.
The report said proper planning would have helped the government reducing the load on the city's public transport.
"The MMRDA should design projects in such a manner that they can become alternatives to the current means of transport. The planning authority should also take the views of local representatives into account so the project becomes more feasible and problems with their implementation are resolved," it said.
The PAC is a statutory body that ensures action on the strictures and objections raised by the Comptroller and Auditor General (CAG) with regard to government spending. The committee held hearings of officials and batted for a traffic management plan, in the wake to snarls owing to ongoing Metro rail projects. The committee also directed the government to submit a report on the implementation of the plan.
It has also suggested that the Eastern Freeway be extended till the Chhatrapati Shivaji Maharaj Vastu Sangrahalaya and then till Metro Cinema via Crawford Market.
"There have been bottlenecks at the freeway's entry and exit points, owing to traffic. If the freeway is extended till the general post office or the museum, it will help reduce traffic jams. The government should coordinate with the railway authorities to acquire railway land adjacent to platform 17 at the Chhatrapati Shivaji Maharaj Terminus. It should also be extended till Metro Cinema en route to Crawford Market," it has said.