MUTP-II: 10 of 72 trains Mumbai was promised by year end are yet to arrive
Dec 06, 2016 09:13 AM IST
All 72 trains that the city was supposed to get under the second phase of the Mumbai Urban Transport Project (MUTP-II) may not arrive by the end of the year, as planned. Ten trains are yet to arrive.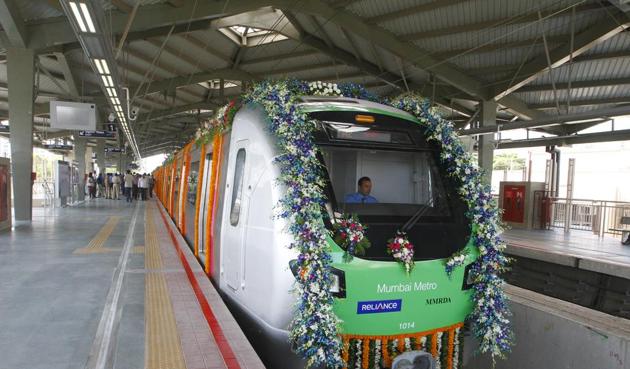 This will push back the deadline for the completion of the project by a month or two.
Integral Coach Factory, Chennai, that comes under the Indian Railways, is manufacturing the purple and white MUTP-II trains for Mumbai.
Fitted with an electrical system supplied by Bombardier Transportation Limited, the trains are also known as Bombardier locals.
Each of the trains costs around Rs 43 crore. The MUTP-II trains have been inducted into the Western Railway fleet. The factory is dispatching at least four to five trains for Mumbai every month, according to railway sources, and the 10 trains are less likely to reach the city within its year-end deadline. So, the deadline might get extended by more than a month.
"All trains should reach Mumbai, before mid-February," said a railway source, who did not wish to be named, and added that the delay directly affected the phasing out of old coaches.
After the arrival of the new MUTP-II trains, the WR transferred the old MUTP-I or Siemens train in its fleet to Central Railways (CR), which has several old trains in its fleet, according to railway sources.
CR plans to introduce several new services on the main and habour line.
Mumbai Railway Vikas Corporation, the project implementing authority fo
MUTP-II, however, claimed that there would be no need to push the deadline for the project.
"Only ten trains under MUTP-II are yet to come to the city. So, the project is not likely to be completed within the deadline," said an MRVC spokesperson.
READ MORE
HT Unclog Mumbai: Plans on track, bumps ahead
MUTP III gets Centre's approval, cabinet nod awaited
.