NGO will move National Green tribunal against quarrying near Mumbai
Updated on Jun 27, 2017 09:58 AM IST
Mumbai city news: On the occasion of World Environment Day on Monday, environmentalists appealed to chief minister Devendra Fadnavis to ban illegal quarrying of hills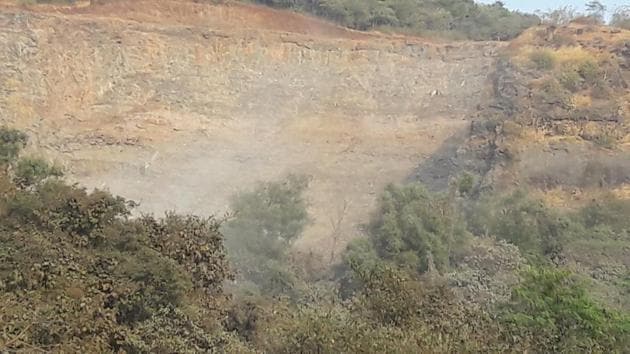 A citizens' group in Navi Mumbai will soon approach the National Green Tribunal (NGT) against illegal quarrying in the forested hills of Navi Mumbai.
Shree Ekvira Aai Pratishthan (SEAP) told HT that they will file an application at the tribunal's western bench next month against quarrying at Parsik Hill and Mahape which causes air pollution.
On the occasion of World Environment Day on Monday, environmentalists appealed to chief minister Devendra Fadnavis to ban illegal quarrying of hills. HT had reported in January that quarrying had destroyed more than 100 hectares of forests in the hills. "Hill cutting has been going on for more than a decade at the base of the hill and this is leading to the felling of hundreds of trees and loss of flora and fauna of the site. Also, dust pollution created by quarrying poses a health hazard for the citizens of Navi Mumbai," said Nandkumar Pawar, director, SEAP.
A study by the Maharashtra State Pollution Control Board has said stone crushing units in the state emit particulate matter almost 100 times the safe limit.
Officials from state pollution control board said that closure notices had been issued to the quarry. "The quarry is not functioning as we issued closure notices in February. But we will check if any illegal activity has surfaced there," said Anil Mohekar, regional officer, MPCB.
Forest department officials said they are investigating the issue. "We have received recent complaints of tree felling at the site. Our officers will draft a report after surveying the area," said Sunil Limaye, chief conservator of forest, Thane range.