No special water supply to Mumbai's Wankhede Stadium for next 5 years, BMC tells HC
Updated on Apr 07, 2018 12:37 PM IST
The court had directed the civic body to disclose if it intended to continue with its policy of not providing additional water for IPL matches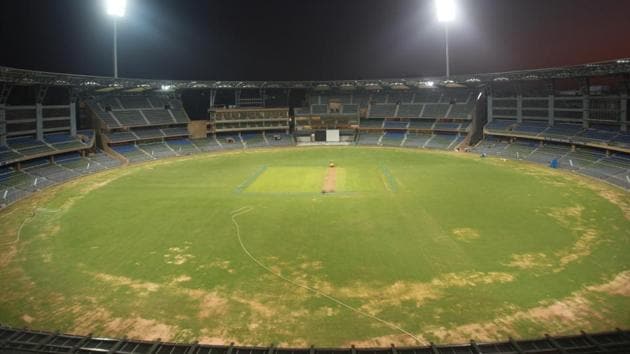 Hindustan Times |
, Mumbai
Kanchan Chaudhuri
The Brihanmumbai Municipal Corporation (BMC) on Friday assured the Bombay high court that it will not provide any special or additional water to Wankhede Stadium for Indian Premier League (IPC) matches, over and above the regular supply.
Advocate Suresh Pakale told the court that no special or additional water will be supplied by the civic body for curating the pitch or watering the outfield at Wankhede Stadium for IPL or any other cricket match for the next five years, over and above the regular water supply of 80mm.
Acting on a public interest litigation (PIL), the court had on Tuesday directed the civic body to disclose if it intended to continue with its policy of not providing additional water to Wankhede Stadium for cricket matches.
The PIL was filed by Loksatta Movement, a non-profit voluntary association raising concerns about the large-scale "wastage" of water for preparing cricket pitches and outfields for the T-20 tournament in 2016 when Maharashtra was reeling under acute water shortage. The PIL had also sought strict compliance with provisions of the Maharashtra Water Resources Regulatory Authority Act, 2005 in order to ensure that priorities are set and followed in relation to usage of water.
The petitioner association claimed that over 60 lakh litres of water would be used for maintaining cricket pitches and outfields at Mumbai, Pune and Nagpur for T-20 matches of 2016, at a time when almost the entire state was witnessing a major water crisis. It had contended that such usage of water will clearly violate articles 21 and 47 of the Constitution of India and also the state's water policy – to give top priority to drinking purpose in case of scarcity and spare as much water as may be possible for the purpose.
The Board for Control of Cricket in India (BCCI) has responded to the PIL stating that it is not involved in maintaining pitches and outfields at stadiums, and respective regional associations, which own the stadiums, do it. Mumbai Cricket Association has claimed that it uses non-potable water supplied by private tankers for curating the pitch and maintaining the outfield at Wankhede Stadium.