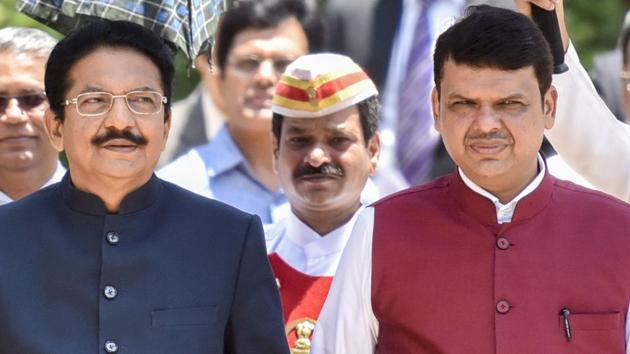 Opposition meets Maharashtra governor, wants special session to discuss farmer issues
The delegation comprised leaders from the Congress, NCP, Samajwadi Party (SP), Peasants and Workers Party (PWP), Republican Party (Kawade) and United Janata Dal
PUBLISHED ON MAY 03, 2017 12:42 AM IST
Upping the pressure on the Devendra Fadnavis-led BJP government to waive farm loans in Maharashtra, state Opposition parties are now demanding a special session of the state legislature to discuss the farmers' problems.
Leaders from six prominent political parties met Governor Ch Vidyasagar Rao, who is also the constitutional head of the Maharashtra government, on Tuesday and requested him for the session. The delegation comprised leaders from Congress, NCP, Samajwadi Party, Peasants and Workers Party, Republican Party (Kawade) and United Janata Dal.
Sources said the Opposition will force the government to declare the loan waiver during this session. "The government has wasted enough time in the name of studying the UP model of the loan waiver. Now we want results and will ask the Fadnavis government to waive loans immediately," said a senior leader, not wishing to be named. On April 5, CM Devendra Fadnavis said the state finance secretary has been tasked to study the UP model — after its CM Yogi Adityanath waived farm loans — and find out if its feasible to implement in Maharashtra.
"Farmers have been facing drought for four years. The agrarian crisis and falling prices of produce have hit them. They are not able to repay loans.They are committing suicide. We need to waive loans to bring them out of this situation," said Radhakrishna Vikhe-Patil, Opposition leader in the state Assembly. The opposition is also ready to kick off the fourth leg of 'Sangharsh Yatra'.
Close