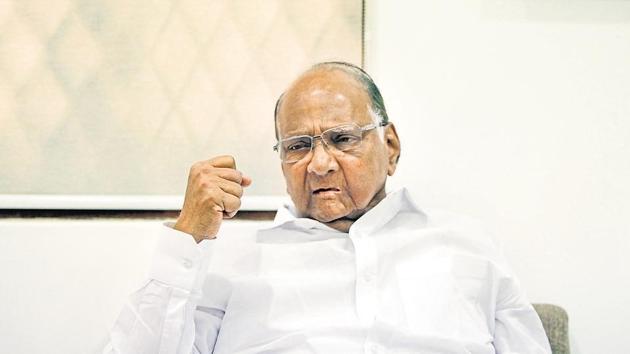 Pawar bowls a googly, can Patil save the game?
The upcoming bypolls in Maharashtra are set to prove crucial for the Congress and NCP
PUBLISHED ON MAY 02, 2018 12:33 AM IST
Sharad Pawar has bowled a googly — for his own party. It is pretty obvious now that the Congress and the Nationalist Congress Party (NCP) are back in each others' arms and all that remains is to settle which seats they will each contest. Expectedly, Pawar has made it clear he will not concede any of the seats NCP won at the last election, even if these may have belonged to Congress in the previous arrangement when they were together in government.
But here is the googly. Two by-elections are now coming up in Maharashtra, one in Palghar and the other in Bhandara-Gondia. So Pawar's second statement has caused much consternation in the NCP and flustered his party men — since Congress and NCP are drawing towards an alliance, Pawar said the two parties should contest one parliamentary seat each.
Both seats belong to BJP but while the Palghar bypoll is being necessitated by the death of the sitting MP, the Gondia situation is piquant. Nana Patole of BJP resigned his seat in protest against the "anti-farmer" policies of the Narendra Modi government and rejoined Congress, which he had quit as he saw no future with the party given its alliance with NCP.
Senior party leader Praful Patel lays claim to the Gondia seat and both Pawar and Patel have earlier prevailed on the Congress to deny even a loyalist like the late Dr Shrikant Jichkar, who had nursed the constituency for years, and shift him to Ramtek to accommodate Patel in 2004. But despite being in power and using every resource available in 2014 against Patole who was then on a BJP ticket and had campaigned without much support from party leaders, Patole dealt a resounding blow to Patel.
Now Patole is back in Congress and the very first of the BJP MPs to sound the bugle of revolt against Modi. He has helped and enhanced the Congress narrative for 2019 in a large measure and, unlike Patel, is not interested in a Rajya Sabha seat. I am told Rahul Gandhi, who has always disliked Patel from the start of his innings as civil aviation minister in the UPA government in 2004, is of no mind to cave in to Pawar's persuasions over Patel the way his mother Sonia Gandhi as party president had in 2004.
Handing a ticket to Patole and ensuring his win is very important to Gandhi at this juncture for it would be a double score against BJP — their own former MP defeating their party candidate would have tremendous psychological value to Congress going in to 2019.
Were Patel or any of his family members to contest the seat on an NCP ticket their victory would not have the same devastating effect on BJP, particularly as for four years now Patel has been of the view that NCP should align with BJP, though he has been unable to prevail upon Pawar to make the switch.
This is where the role of the new NCP state president Jayant Patil becomes significant. Patil is a quiet worker, soft-spoken and carries no baggage of controversies through his 15 year stint in various capacities in the Congress-NCP government.
But more importantly he has clear ideological moorings and hails from a region — western Maharashtra — which has little patience for flirtation with saffron forces in the country.
On a personal note, there could be no more ideal face for NCP in the state than Jayant Patil — the perfect blend of rural charm and urban sophistication, a graduate of the London School of Economics, unlike many in the Congress-NCP and most in the Shiv Sena-BJP, Patil can hold his own with top economists and entrepreneurs (and not just builders or real estate developers like the current dispensation) while at the same time understanding the primacy of the rural economy and its correlation and interconnection to urban growth and income generation.
But now his tight rope political skills will be put to great test in these bypolls. Ensuring victory of the alliance candidates could prove much easier task. Not upsetting Congress at this tender stage in their renewed alliance while at the same time persuading Patel to let go of a seat he considers belongs to him whether in victory or defeat, is likely to prove a mountainous task. Pawar has stumped them all with his googly, it is now up to Patil to save the game.
Close