Petrol now cheaper by
₹

2, diesel by

₹

1 across Maharashtra

Updated on Oct 11, 2017 12:03 AM IST
Finance minister Sudhir Mungantiwar told HT the decision to cut VAT will be announced on Tuesday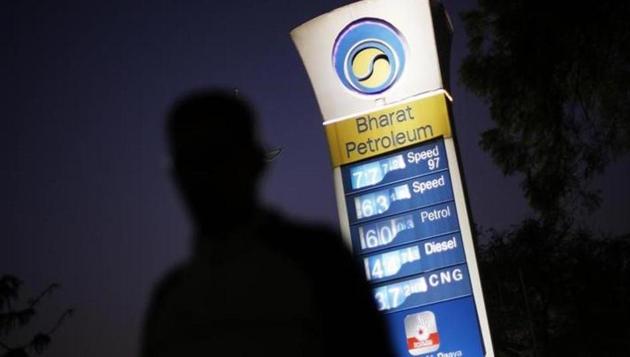 Following a diktat from the central government to reduce state taxes on petrol and diesel, the Maharashtra government slashed the price of petrol by Rs2 and diesel by Re1 a litre from Tuesday midnight.
The decision to reduce the surcharge on the value-added tax (VAT) on petrol and diesel was taken by the state cabinet on Tuesday.
HT had reported on Monday about the government's decision to slash the surcharge on VAT on petrol and diesel.
With the central government slashing excise duty by Rs2 a litre last week and the state government's decision to follow suit, the selling price of petrol will be Rs75.58 a litre in Mumbai. Even after reduction of taxes by Rs4, petrol in Mumbai will remain costliest in the country.
The cost of diesel will now be Rs59.55 a litre, which will still be cheaper than in Gujarat and Andhra Pradesh, but costlier than Karnataka and Goa. "With the reduction of Re1 a litre, we now expect the loss of business to neighbouring states to reduce because of a lesser price difference," said an official from the finance department.
The decision to reduce VAT will result in a loss of Rs3,067 crore a year — Rs940 crore on petrol, Rs1,075 crore on diesel and Rs1,052 crore on central tax. The state's estimated revenue from VAT is 20,188 crore in 2017-18 against the earnings of Rs18,253 in previous year.
The state government had upped the surcharge on petrol by Rs3 and Rs2 a litre in April and May this year. It had also levied a surcharge of Rs2 a litre on petrol in 2015 to make up for the expenditure on consecutive droughts.
"We never named the hike in surcharge as a drought cess, it was the nomenclature by the media. In diesel prices, we still are way behind other states in terms of rates. The decision to slash the rates was taken after the central government's request," said Sudhir Mungantiwar, finance minister.
The state government levies 25% VAT on petrol in Mumbai, Thane, Navi Mumbai and 26% in the rest of the state and a surcharge of Rs11 a litre across the state. For diesel, the VAT is 21% in Mumbai, Thane and Navi Mumbai and 22% in rest of the state, with a surcharge of Rs2 a litre across the state.
The Centre had reduced its excise duty on petrol and diesel on October 4.
Personalise your news feed. Follow trending topics