Raote roots for Marathi number plates for Maharashtra vehicles
Published on Sep 22, 2016 11:04 AM IST
Ahead of the crucial Brihanmumbai Municipal Corporation (BMC) polls, state transport minister Diwakar Roate wants to allow number plates of vehicles in Maharashtra to be written in Marathi. He also wants to make it mandatory for vehicles that are not going out of the state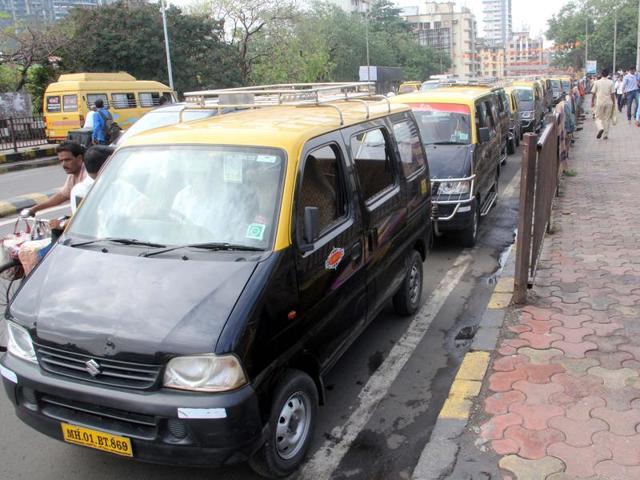 Taxis, auto rickshaws, BEST buses and State Transport (ST) buses may soon have number plates in Marathi — the Devnagri script — in Mumbai and Maharashtra.
Ahead of the crucial Brihanmumbai Municipal Corporation (BMC) polls, state transport minister Diwakar Roate wants to allow number plates of vehicles in Maharashtra to be written in Marathi. He also wants to make it mandatory for vehicles that are not going out of the state.
The demand was made before Union surface transport minister Nitin Gadkari on Wednesday. Raote, who is from the Shiv Sena, met Gadkari in Delhi and stressed that the Maharashtra government should be allowed to implement this rule. He also claimed that the union surface transport minister had given an in-principle approval to the demand.
"The Union minister has accepted our demand. He even directed the transport ministry officials to initiate the process. Once approved by the Centre, we will implement this rule in the state," Raote said.
It means all taxis, auto rickshaws, Best buses, State Transport (ST) buses and other government vehicles will have number plates in the Devnagri script instead of English language, said a senior officer from the transport department. It will remain optional for private vehicles. They will be allowed to choose between English and Marathi, the official said.
The transport ministry will have to issue a notification for implementing the same.
Raote further said this is the second time when he has made this demand. Last time, when he was part of the Sena -led government (1995-99) he had made similar demands as the state transport minister. But the then government at the Centre came out with an order that number plates should be in both languages — English and Marathi.
Raote had kicked up a controversy, last year, saying he would ensure that one lakh auto permits were given only to those who can speak Marathi. The statement was severely criticised by Opposition parties. He has recently drawn ire by coming up with the 'no helmet, no petrol' initiative, which could not be implemented due to stern opposition.
Personalise your news feed. Follow trending topics