Schoolgirl's 'prank' led to last week's security scare at Uran
The girl, a student of Uran Education Society, told the police she had seen five armed men, wearing masks and black clothes, while on her way to school last Wednesday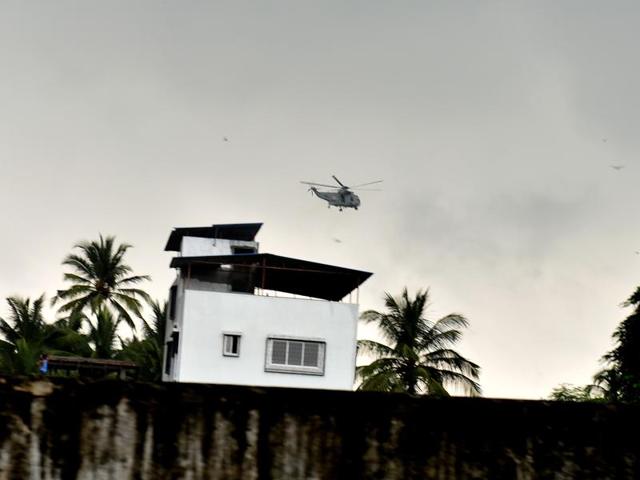 Updated on Sep 30, 2016 12:17 AM IST
Hindustan Times |
, Mumbai
Manish K Pathak
Last week's security scare at Uran was the result of a prank by a 12-year-old schoolgirl, a senior Indian Police Service (IPS) officer told Hindustan Times on Thursday. The officer said the girl has confessed to her prank and apologised in writing.
The girl, a student of Uran Education Society, told the police she had seen five armed men, wearing masks and black clothes, while on her way to school last Wednesday. A boy from the same school also said he saw an armed man with a gun in the area that day, after which Mumbai, Uran and surrounding areas were put on high alert. The police, anti-terrorism squad, Force 1, coast guard and navy launched search operations for possible intruders.
However, Uran police officials said they hadn't been told about the girls' confession. "We are relying on the girl's original statement and our search is still on. The students have not said it was prank; they have not given anything in writing," said an officer from Uran police station, who did not wish to be named.
A senior anti-terrorism squad (ATS) officer said if it was indeed a prank, the police could not take legal action against the two students, who are minors, and could only let them off with a warning.
Anand Bhingarde, general secretary of Uran Education Society, said, "The police have not told us yet that it was a prank. The girl has been attending school since it opened on Monday and has been given police protection. We did our job and did not take [the allegations] casually."
A committee member of the school, who did not wish to be named, said, "If it was prank, why did the entire police force and intelligence agencies conduct search operations? It means the agencies must have received some reports."
The Indian Navy and coast guard conducted searches as a naval station is located around five kilometres from the spot where the suspicious men were allegedly seen. However, they called off their searches after 24 hours, while the police continued theirs. None of the agencies have found any physical traces of intruders in the area.
Close Story