Shiv Sena ridicules Maoist plot against PM Modi, CM Fadnavis, calls it a thrilling horror story
Such assassination threats often surface ahead of elections, the party said in the 'Saamana'.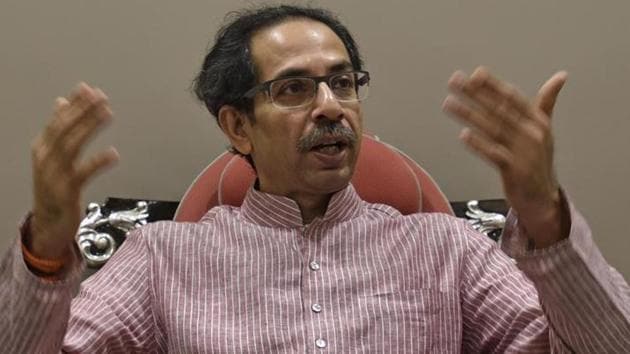 Updated on Jun 12, 2018 10:18 AM IST
The Shiv Sena on Monday called the assassination plot against Prime Minister Narendra Modi and Maharashtra Chief Minister Devendra Fadnavis "a thrilling horror story" and said such threats have the tendency to surface ahead of elections.
In an editorial in the Sena mouthpiece 'Saamana', the Bharatiya Janata Party's (BJP) ally said the two threat letters received by Fadnavis are "amusing" as, on the one hand, the Maoists are purchasing sophisticated ammunition, while, on the other hand, they are slack enough to leave behind an internal communication about an assassination plot for security agencies to discover.
In a tongue-in-cheek remark, the Sena said the PM's security cover is already like that provided by Mossad, the Israeli intelligence agency, and now Fadnavis must be given similarly high security.
"Not even a bird in the sky can pierce his security cover. The chief minister [Fadnavis ] has fortified Mantralaya so much that the common man faces difficulty entering the state secretariat. In this backdrop, a plot has been uncovered and that is no less than a mysterious horror film story," the editorial said.
Wishing both Modi and Fadnavis long lives, the Sena said the security cover for both leaders must be increased. "It is okay if lakhs of people are killed, but the saviour of the lakhs has to live," it mocked.
"Such information often surfaces around elections, but there is still time for elections in the country and in the state. So we are worried. Should the PM's security cover be increased from what it is now, and should the CM get a security on the lines of Mossad? These questions have to be looked into," the editorial said, even as it suggested that the assassination theory has "weak links".
Close Story