Slow place of spending may hit Maharashtra's development projects
Nov 10, 2017 10:46 AM IST
In the first seven months of this fiscal, the BJP-led state government has spent only 26.66% of its total outlay meant for capital assets such as infrastructure.
Slow and unsteady — that's the motto the BJP-led state government seems to be following as far as utilising its development budget is concerned.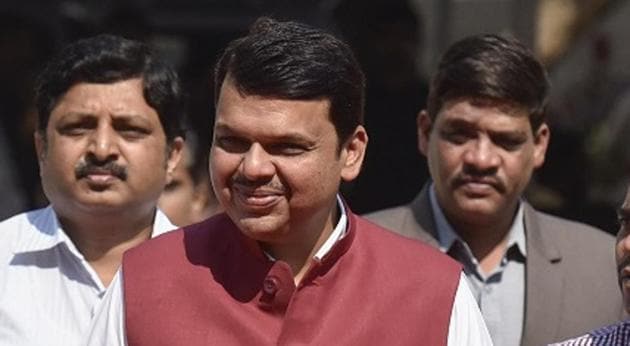 In the first seven months of this fiscal, the BJP-led state government has been able to spend only 26.66% of its total outlay meant to create capital assets such as infrastructure.
Of the Rs1.27 lakh crore budgeted for development schemes, only Rs34, 122 crore has been spent as on Thursday. According to data collated by the finance department on a monthly basis, over the next four months, the government has to race against time to spend Rs93,835 crore to reach 100% of its allocated budget for 'schemes'.
Going by the various departments' spending capacity, this seems like an unachievable target. The low spending is likely to come at the cost of the state's development. A majority of proposed projects — from creating better amenities in municipal areas to constructing 10,000 km of new roads — are likely to remain on paper.
A majority of the departments, from home to housing, have not been able to spend more than 30% of their budgeted funds so far.
Finance minister Sudhir Mungantiwar, however, told HT, "Maximum expenditure by departments is carried out in three months — from January to March. That's when tenders for big development works and work contracts are handed over. This has been the expenditure trend for not just this year, but for the past five years, including the reign of the former government.''
He said such an analysis of expenditure figures would prove to be premature.
Only two departments — water resources and women and child development — have been able to perform above average when it comes to planning and spending development budget. The water resources department, which has been successful in getting several pending irrigation projects off the ground this year, has spent 71% of its budgeted allocation. The women and child development department has been successful in spending 49% of its allocated budget for this year. The total expenditure, including committed costs such as salaries and interest payments done so far, come to 34%, whereas spending solely on the committed budget so far comes to 38%.
While some of the projects may indeed get going over in the next couple of months, the figures as of now show the state's planning of its funds and schemes is tardy and poor.
READ: Fadnavis govt @ 3: What's happening in Maharashtra politics?
For instance, of the capital outlay on roads of Rs5,508 crore, the public works department has been able to raise expenditure for only Rs1,329 core.
Of the Rs281 crore budgeted as capital outlay on police, including machinery and equipment, so far the home department has spent only Rs36 crore. The social justice department has been able to spend Rs1,553 crore out of the Rs5,762 crore set aside for the welfare for Other Backward Classes, Scheduled Castes and Scheduled Tribes.
"The tender for new roads will be issued by the end of the year so there will be a correction in the expenditure figure of the public works department soon,'' said a senior official from the Chief Minister's Office.
With the state's ambitious farm loan waiver (nearly Rs20,000 crore has been budgeted for it), it may work to the government's advantage if departments cannot utilise their budgets, although it would mean much less spending on developmental projects. "The government had initially planned a 20% cut to the development funds. But right now, we just plan to be more stringent when it comes to releasing funds for expenses because we don't want it to just sit in the personal ledger accounts of the departments. If they haven't planned well so far, they will not be able to utilise their funds,'' said a finance department official.