Three Mumbai auto drivers with criminal cases to get permit; MMRTA approves proposal
Andheri RTO had already issued letters of intent for the three drivers but it had put the registration of the vehicles on hold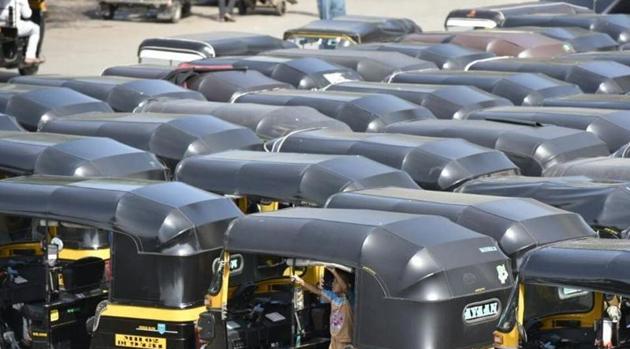 Published on Apr 21, 2018 09:43 AM IST
The transport authority for Mumbai recently accepted the proposal to issue autorickshaw permits to three drivers with a criminal record, even without receiving their police verification certificates (PVC).
The Mumbai Metropolitan Region Transport Authority (MMRTA), chaired by state transport secretary Manoj Saunik, took the decision on the proposal moved by Andheri regional transport office (RTO), in its recent meeting.
Andheri RTO had already issued letters of intent for the three drivers but it had put the registration of the vehicles on hold.
The transport department rule mandates that drivers should have a good moral character and not have a criminal record in the past one year. They are also supposed to produce a PVC upon which they would receive the letter of intent.
The Andheri RTO had put the registration of autorickshaws belonging to Ahmed Hussain, Prakash Surve and Imran Sheikh on hold, as their cases are pending at Nirmal Nagar, Oshiwara and DN Nagar police stations, respectively.
Several RTO officials said the move may set a wrong precedent. However, Saunik said that as such cases are scrutinised before MMRTA, it won't lead to many seeking such exemptions.
"One case has been closed and the other two are minor offences with no conviction. This won't open floodgates because such cases can be cleared only by MMRTA, which has senior police officers as its members. Their advice was taken before reaching a decision," said Saunik.
MMRTA's proposal states that Hussain has been booked under sections 279 (rash driving) and 338 of the Indian Penal code (IPC), Surve under sections 325 (causing hurt), 504 (breach of peace) and 34, and Sheikh under section 353 (deterring government servant from duty), 332, 504 and 34. It further says the case against Hussain has been disposed of.
RTO officials questioned how can Andheri RTO issue a letter of intent to drivers without a PVC. "Ideally it should be issued only after producing all required documents," said an RTO official.
"The guidelines state that a taxi or autorickshaw permit applicant should produce a PVC from a police station, in whose jurisdiction they are staying, stating that no cognizable offence is registered against them in the past one year," said an official.
According to MMRTA's proposal, RTO will obtain an affidavit from the drivers, stating they will themselves surrender their permits in case they get convicted. An officials said RTOs don't have a system to keep a tab on such criminal cases and the police don't report it to them. "It is foolish to expect the drivers will surrender permits," he said.
According to RTO officials, in the recent past, the city has witnessed several criminal cases, including molestation of female passengers from auto drivers. "The RTO office moved the proposal under pressure from an autorickshaw union leader," said another RTO official.
Close Story
Personalise your news feed. Follow trending topics