Top banks want to communicate with you on WhatsApp
Jun 12, 2018 08:26 AM IST
Banks may start to send you banking communications on WhatsApp
Is your WhatsApp chat box constantly getting flooded with good morning messages, rose petals and motivational quotes with teddy bears from your parents, uncles and aunts? Are you tired of ignoring the fake forwards from school friends and ex-colleagues who you haven't met in decades? Brace yourself. Someone else is also eyeing your WhatsApp chat box space — your bank.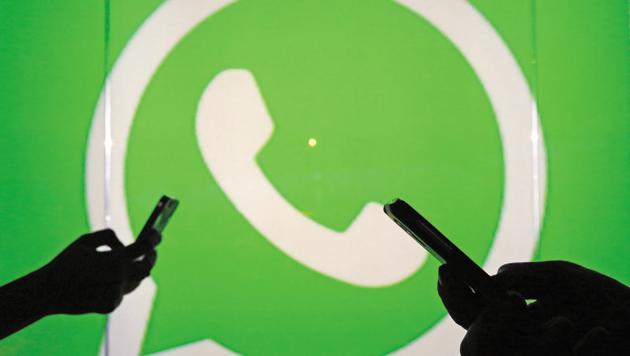 Soon, banks may start to send you banking communications, such as ATM cash withdrawal details and point of sales (PoS) transactions, through the popular messaging application. At least five major banks are either testing, or are in a pilot stage of sending communications through WhatsApp. Apart from alerts, banks are also exploring ways to let the customer reply.
To do this, banks will have to integrate with WhatsApp and appear as a verified account. Currently, the application has more than 200 million monthly active users in India, according to Bloomberg. "We are examining all aspects related to communication on WhatsApp, and will take a decision based on this," said a spokesperson of the country's largest lender, State Bank of India, in an email.
Two of the country's largest private sector banks, ICICI Bank Ltd and Axis Bank Ltd, are also exploring the WhatsApp option to communicate with customers, according two separate sources from each bank. Emails sent to both banks didn't elicit a response. This month, Kotak Mahindra Bank Ltd announced it was launching its banking services on a pilot basis on WhatsApp. So, if you are a Kotak Bank customer, you will be able to interact with the bank on its verified WhatsApp number about service requests, such as updating PAN, mobile number, and email id, and change of home branch. In April, IndusInd Bank Ltd announced a pilot project with WhatsApp to communicate with its customers. But for banks, using WhatsApp as a communication platform may not be as easy as it sounds.
According to Reserve Bank of India (RBI) regulations, banks are supposed to send you alerts for basic transactions, such as ATM cash withdrawals, point of sales transaction and fund transfer to your registered mobile number through an SMS. Currently, when you withdraw money from an ATM, your bank sends you an SMS saying you have withdrawn using your debit card.
The SMS usually mentions the last four digits of your debit card, the amount you have withdrawn, the branch details, city name, date and time. It also mentions the balance remaining in your account. Banks want to send this message to your WhatsApp, along with the SMS alert.
If you have signed up for email alerts, along with the SMS alerts, you also get email from your bank for all transactions. According to the regulation, the banks cannot discontinue the SMS service. But, if customers give the bank their consent to only receive WhatsApp alerts, there is a possibility that the only mode of communication will be through Whatsapp.
Besides alerts, you will also be able to communicate with the bank. "It allows two-way communication with replies to customer messages and provides basic banking services, such as checking balance and mini statements, reward points, and updating Aadhaar details through WhatsApp," IndusInd Bank had said in a release. "The messaging on WhatsApp is being rolled out to customers in phases; however, customers can save the official WhatsApp number of the bank and initiate conversation."
So, the next time, you may actually want to read what you receive on Whatsapp