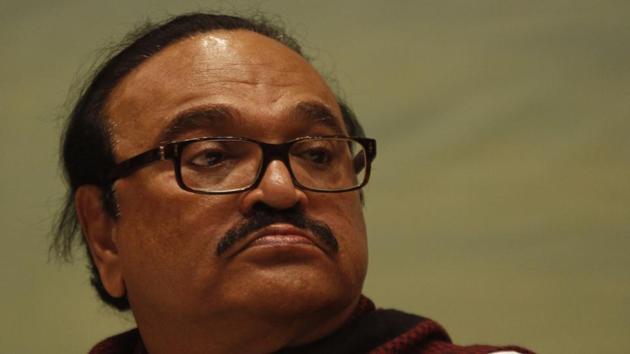 Will bail help NCP's Chhagan Bhujbal revive his political fortunes ahead of 2019 polls?
Political observers said the HC order could be just a short-term relief for the 'ailing' leader.
UPDATED ON MAY 05, 2018 12:10 PM IST
NCP leader Chhagan Bhujbal's bail has raised speculation over his political future ahead of the 2019 polls. While NCP senior leaders have welcomed the 'long delayed' move, there is a mixed reaction over whether bail can help him revive his political capital ahead of the elections. Political observers said this could be just a short-term relief for the 'ailing' leader.
On the face of it, the NCP could do well by using Bhujbal, a senior OBC leader, in its electoral campaign to help it balance out its overtly Maratha identity. This will be important next year as caste clashes — Maratha silent protests and reactionary OBC marches and Dalit agitations — will be a poll agenda.
"He has got bail on grounds of his ill health and age. But bail is not an acquittal. He has to face trial in a strong case. Further, his political capital now is limited to his pocket borough of Nasik. Can he campaign for the NCP ? Will his presence bring in dividends or brickbats?'' questioned political analyst Prakash Bal.
However, his influence is not limited to his home turf but transcends his stronghold because he is an OBC leader. He also continues to have influence over the Mali community to which he belongs. It has pockets of influence across the state.
Despite the NCP jubilation, it is not yet clear whether he will get active in the party soon. His followers over the last two years have lamented that the NCP senior leadership had almost ditched the leader.
"The NCP seems to be celebrating. But, I would like to remind it that he has been granted only bail. He has not been acquitted. All charges against him have been established, and it is only a matter of time before he goes back to prison,'' tweeted Anjali Damania, social activist and the main complainant in the case against Bhujbal.
"Bhujbalji was denied proper medical facility in jail, ignoring the fact he was unwell. I am sure Bhujbalji will now clear his side of the story before people," said state NCP president Jayant Patil, indicating that the leader would continue to be active in the party.
Former deputy chief minister Ajit Pawar, once seen a Bhujbal rival, said, "We are satisfied with today's court decision. However, we believe that no politician from any political party should go through such difficulties for a case that has not been proven. Of course, he was and will always continue to be in the NCP.''
Close