Mahim Nature Park: From dump yard to Mumbai's green lung
Hindustan Times |
, Mumbai
Badri Chatterjee and Aishwarya Iyer
Jun 08, 2015 05:09 PM IST
Three Mumbai residents took it upon themselves to transform the area 20 years ago. The rest is history.
Did you know that the Mahim Nature Park — which today boasts of housing 18,000 trees and a wide array of wildlife — was once a dumping ground?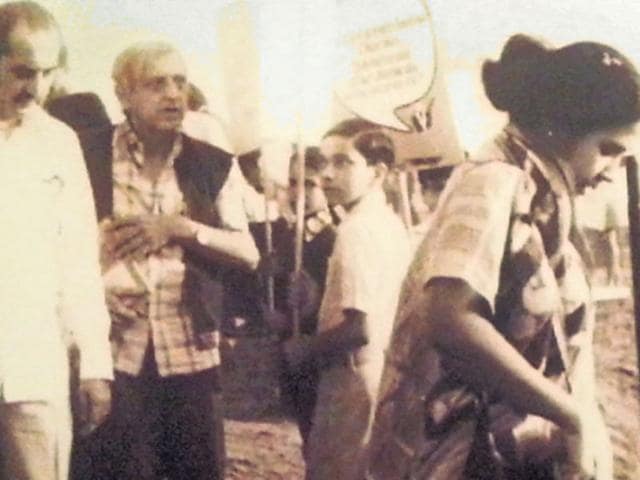 Located on the Bandra-Sion Link Road, the dumping ground was shut in 1977.
Then around 20 years ago, three Mumbai residents, all of whom worked for the World Wildlife Fund (WWF) India, took it upon themselves to transforming the area into a green lung for the city.
Chairman of WWF (Maharashtra and Goa) Shanta Chatterji, along with education officer Himanshu Joshi, conceptualised the park as a green refuge that also served an educational purpose, while architect Ulhas Rane planned its layout.
Thanks to the trio, the nature park -- spread across an area of 37 acres -- is home to more than 130 species of birds, 80 types of butterflies, 32 varieties of reptiles and 12 types of spiders today.
"The park was built under the vision of late ornithologist and naturalist Salim Ali. The WWF India submitted the proposal to create the park in 1977 to the Mumbai Metropolitan Region Development Authority," said Avinash Kubal, deputy director, Maharashtra Nature Park Society.
According to Joshi, the US National Park service team helped them design the theme of the park in the 1980s. The Maharashtra Nature Park Society took over the work in 1994.
"The first tree was planted at MNP in 1983 and then began the process of converting the dumping ground into a park," said Chatterji. Chatterji said they chose evergreen trees to attract birds.
Rane said the WWF, while carving the plan, had two major interests – creating an educational-theme park for children and developing mangroves.
"The dumping yard was located at the bank of Mithi river, which had become highly polluted owing to the garbage," said Rane. An extensive clean-up drive was conducted to clear the river of waste.
On the periphery of the park along the Mahim creek, close to 1,50,000 mangrove saplings were planted 1983 onwards. Today, it supports a lush evergreen mangrove forest, said Chatterji.
Anand Pendharkar, an environmentalist who witnessed the efforts taken by the trio to develop the park, said the work was all the more difficult as communal riots were going on during that time.
"Amid the riots, Salim Ali's vision of a beautiful green space was brought to life. The conversion from a dumpyard was a herculean task as the place was full of filth and dirt," said Pendharkar.
Niece of late Ali, environmentalist Sumaira Abdulali said, "The sole purpose of creating the indigenous forest was to get children interact with nature, which was my uncle's vision."