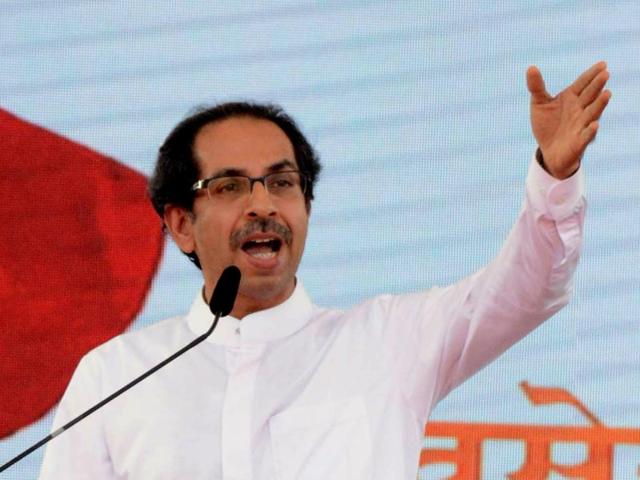 Shiv Sena to venture into BJP's Goa bastion
Accusing the BJP government of "allowing" the Tricolour in the state to be replaced by Russian and Nigerian flags, the Shiv Sena now announced its intent to contest against the BJP in the 2017 Assembly polls in Goa
Hindustan Times | By Kunal Purohit
, Mumbai
PUBLISHED ON APR 17, 2016 11:30 PM IST
As the BJP rallies on nationalism, Shiv Sena this time has decided to embarrass its ally in the national party's Goa hotbed.
Accusing the BJP government of "allowing" the Tricolour in the state to be replaced by Russian and Nigerian flags, the Shiv Sena now announced its intent to contest against the BJP in the 2017 Assembly polls in Goa. The Sena said it intends to contest on at least 22 of the total 40 seats in the Goa Assembly.
While the Sena has started contesting in poll-bound states with more gusto only recently, this is the first time in recent times that the party is contesting in a BJP-ruled state, a move which might see senior Sena leaders campaigning actively against the BJP.
The Sena has chosen to target the BJP on issues, which the latter would call its "own issues of nationalism", banning casinos in the state and the issue of giving more prominence to Marathi language.
While the Sena's electoral strength in Goa is negligible, the party says it will put in all its might to contest the polls and so it has announced the decision a year ahead of the elections.
In the 2012 polls, it had contested three seats with no success.
"We are serious about our efforts this time. Party chief Uddhav Thackeray has given us orders to put up a strong show. We are campaigning against the dismal performance of the BJP government," said party spokesperson and Rajya Sabha MP Sanjay Raut.
He added that the Russian and Nigerian mafias have taken over parts of Goa and their flags fly high in these areas, where even police are scared to venture. "The drugs mafia has taken over the state. There is complete failure to maintain law and order by the BJP government," he said.
Raut added that the Sena would raise the issue of shutting down the casinos. "The BJP had promised to do so ahead of the 2012 polls and has conveniently forgotten now," said Raut.
Recently, the Sena had backed local Rashtriya Swayamsevak Sangh (RSS) leaders, who were locked in a duel with BJP leaders in Goa over issues of favouring regional languages over English as the medium of instruction in schools.
"The language has been neglected by the government. We are demanding more respect and better treatment for the language and its speakers," he added.
Raut said the party would work towards strengthening its organisational structure in the next one year. "We will recruit more cadres and get more prominent faces to join us," he said.
Close