Snoop Dogg's sign language translator steals the show, goes viral. Watch video here
A video of Holly Maniatty, a sign language translator for rapper Snoop Dogg's performance at a recent concert at the Jazz Fest in New Orleans, went viral after her standout performance was caught on camera.
music
Updated: May 15, 2017 15:29 IST
Rapper Snoop Dogg was upstaged at his own concert by a sign language translator, whose enthusiastic 'performance' was captured on video and soon went viral.
Holly Maniatty's dance-like translation of Snoop's song P.I.M.P stole the show at the Jazz Fest in New Orleans on May 6, and this isn't the first time she's made headlines. She was noted for her skills at 2015 Public Enemy concert and at a Wu Tang Clan performance at Bonnaroo 2013.
The video, which quickly accumulated 19 million hits since it was shared on Saturday, left commenters in awe. One of them, who claimed to be a cousin of Maniatty's, said, "She puts her all into studying each artist, not just the lyrics but the body language and gestures. It's all or nothing; go big or go home!"
Maniatty told NPR in 2013 that she does thorough research before every performance, going so far as to study where the artist grew up and even their political affiliations."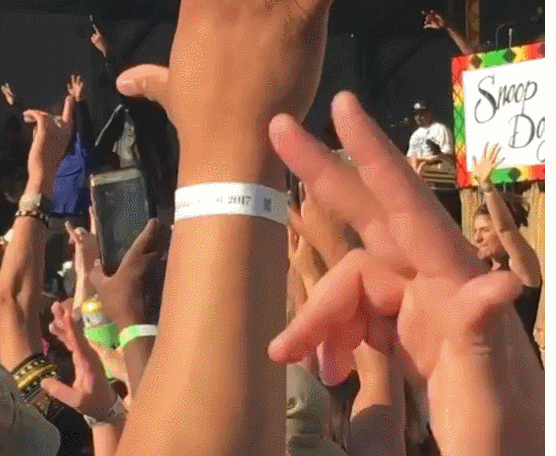 "For example, the sign 'brotha' in Atlanta is different than the one for New York City," she explained. "So in order to make the interpretations as authentic as possible so the deaf patron is getting as close to the same experience as the hearing people are getting, I'm using signs that are, you know, indigenous to where that person, you know, grew up, or where they're from or where they're living currently."
Watch more Holly Maniatty translations here
Follow @htshowbiz for more
First Published: May 15, 2017 15:25 IST