A 'Neighbourhood First' foreign policy has little value for India
Published on Dec 15, 2017 12:28 PM IST
All big countries have problems with their smaller neighbours because the disparity in size and power creates insecurities in them, not to mention loss of identity as in the case of India's neighbours who share with us ethnic, linguistic, cultural, civilisational and even religious commonalities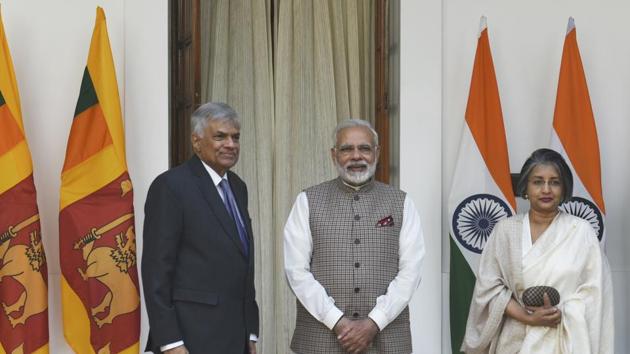 We often hold ourselves responsible for mismanaging relations with our neighbours, believing that either we are insensitive or overbearing in dealing with them, or that, as the bigger country, we have been ungenerous. We are faulted for not tying them to our economy. However, we oversimplify the dynamics at play between big countries and their smaller neighbours.
All big countries have, in reality, problems with their smaller neighbours because the disparity in size and power create insecurities in them, not to mention loss of identity as in the case of India's neighbours who share with us ethnic, linguistic, cultural, civilisational and even religious commonalities. To balance the bigger neighbour, outside powers are cultivated, which in our case is principally China, though in the past the United States has played this role.
China has tense relations with all its neighbours, barring Pakistan, with its actions in the East China and South China Seas exacerbating their insecurities. Relations between the US and its neighbours to the south have been historically antipathetic. Cuba is a prime example of a big country imposing its will on a tiny neighbour. Russia, too, has problems in managing its periphery. Its western neighbours have found security under the US/EU/Nato umbrella, while the eastern ones resist its control.
Pakistan's endemic hostility towards us has severely distorted the subcontinental relationships. It is exceptional in its use of terrorism as an instrument of State policy. Recently former Pakistan president and army general, Pervez Musharraf, avowed his admiration for LeT founder Hafiz Saeed and the value he placed on the use of terrorist groups to keep the Indian army in J&K under pressure. Pakistan, while refusing to normalise trade relations with India, has obstructed regional cooperation to prevent India from drawing strength from it. Afghanistan was invited to become a Saarc member, but Pakistan denies it the right to benefit from unhindered relations with India.
Nepal has long played the China card against India. The latest election results in Nepal, with KPS Oli emerging as the country's prime minister, is likely to increase India's headaches. Nepal supports China's Belt and Road Initiative (BRI) and is backing China's connectivity projects with it in full awareness of India's security concerns. Under Bangladesh Prime Minister Sheikha Hasina, Delhi-Dhaka ties have improved on many counts, but our porous borders pose the serious problem of illegal migration from Bangladesh. This is compounded by the illegal influx of Rohingyas through Bangladeshi territory. Dhaka, too, supports the BRI.
Sri Lanka is, in Beijing's planning, the hub of China's maritime silk road project. Its submarines have already surfaced at the Colombo port. Sri Lanka is aware that it has walked into a debt trap with Chinese financed projects, but, besides lacking the political will to rebuff China, it calculates that an anxious India will be induced to offer more projects to it to its gain. While balking at signing a Comprehensive Economic Partnership Agreement with India, Sri Lanka is negotiating a Free Trade Agreement (FTA) with China.
The Maldives has just signed an FTA with China in murky circumstances and supports the BRI, ignoring India's concerns.
The conclusion to be drawn from this is not that India is necessarily mismanaging its relations with neighbours, but that they too, enticed by China, are mishandling their ties with India. They know India's limitations in imposing its will on sovereign countries in today's world. Reciprocity is the governing principle of diplomacy. While a bigger country may not seek strict reciprocity, it cannot sacrifice national interest simply for the sake of generosity. Our neighbours cultivate China at India's cost even though generosity is by no means the guiding principle of Beijing's foreign policy, whereas display of power, meting out punishment and asserting sovereign rights unilaterally are the hall marks of its increasingly nationalistic external conduct.
'Neighbourhood First' cannot be the basis of foreign policy, especially at a time when the world's most powerful country believes in 'America First'. India needs investments and access to technology. It needs to fulfil its defence needs through imports and Make in India projects. It must secure its energy needs and defend its interests in international trade negotiations, besides seeking reform of the international financial and political institutions to obtain its rightful say in global governance, and so on. None of these pressing needs can be fulfilled by our neighbours. And so, while it is a bonus to have friendly neighbourhood ties, it is not a prerequisite for India's progress and the achievement of its aspirations.
Kanwal Sibal is former foreign secretary
The views expressed are personal