How US intel report on elections will affect Trump, Putin and the world
US intelligence agency's assessment that Russian president Vladimir Putin had ordered an "influence campaign" to help president-elect Donald Trump will generate heated debate in Washington and exert greater pressure on Trump to rethink his keenness on developing friendly ties with Russia.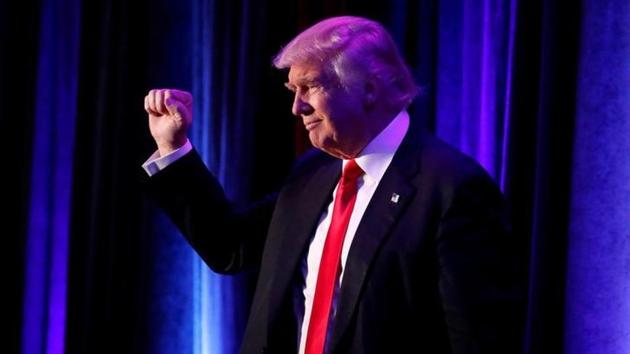 Updated on Jan 07, 2017 04:52 PM IST
In December, President Barack Obama ordered an intelligence assessment of Russia's suspected role in influencing the US presidential election. He wanted it done before he left office. The office of the Director of National Intelligence (DNI) has submitted its report, which was drafted and coordinated with the CIA, FBI and National Security Agency (NSA). The DNI released a declassified version of the report to the public after briefing Donald Trump on January 6.
Read | US intel report ties Putin to 'hidden campaign' in favour of Trump
The assessment will generate heated debate in Washington and exert greater pressure on Trump to rethink his keenness on developing friendly ties with Russia.
The report
The DNI concluded that President Vladimir Putin "ordered an influence campaign in 2016 aimed at the US presidential election. Russia's goals were to undermine public faith in the US democratic process, denigrate Secretary (Hillary) Clinton, and harm her electability and potential presidency".
The report avoids assessing if Russia's role swung the election in Trump's favour but says "Putin and the Russian Government developed a clear preference for President-elect Trump". It says the interference in the election was the most recent expression of Moscow's desire to undermine the US-led liberal democratic order and that "these activities demonstrated a significant escalation in directness, level of activity, and scope of effort compared to previous operations."
Moscow's influence campaign was "multi-faceted"; it blended "covert intelligence operations — such as cyber activity — with overt efforts by Russian Government agencies, state-funded media, third-party intermediaries, and paid social media users or 'trolls'".
To this end, Russian intelligence agencies allegedly conducted cyber operations against US political parties, primary campaigns, think-tanks and lobbying groups. Material collected from the Democratic National Committee was relayed to DCLeaks.com and WikiLeaks, which duly published it at opportune moments.
Read | US obtained evidence after election that Russia leaked emails, say officials
The DNI report focuses a good deal on Russia's propaganda efforts through media organisations that it funds and controls like the television channel RT, formerly Russia Today. It says RT and "quasi-government trolls" provided increasingly favourable coverage to Trump while being critical of Clinton. The DNI offers detail on RT's programming that is often critical of US democracy and its government and argues that the channel has significant reach worldwide. It mentions reports that RT is the most-watched foreign news channel in the UK. RT's videos on YouTube received more than 800 million views during 2005-2012, far exceeding BBC and Al Jazeera English. It has more YouTube subscribers than its competitors, although its number of Twitter followers and Facebook engagement lags some way behind CNN. RT claims it is surpassing Al Jazeera in viewership in New York and Washington DC and that reaches 550 million people worldwide and 85 million in the US (NB: it does not release its US audience data).
The report takes RT seriously because it considers the latter a vital piece of Russia's strategy and it believes that Moscow "will apply lessons learned from its Putin-ordered campaign aimed at the US presidential election to future influence efforts worldwide, including against US allies and their election processes". In other words, this form of subversion – a combination of cyberattacks and information campaigns – "will" be deployed in democracies elsewhere.
Implications
The DNI report that was fast-tracked by Obama, serves several purposes:
It exerts a lot more public pressure on Trump to reconsider his approach to Russia. Trump has so far been dismissive of the claims of intelligence agencies on Moscow's activities. This is a risky approach for him and the Republican Party. Trump owes his popularity to his willingness to take on the Washington establishment but it is unlikely that his (nationalist) base understands the "establishment" to include the CIA, FBI and NSA that still have a measure of authority in American culture. Many Republicans as it is do not agree with Trump's assessment of Russia; this report will harden their resistance and unnerve politicians who were willing to overlook this and move on in an effort to curry favour with Trump. It will also mean that confirmation hearings for Trump's cabinet, particularly for the pro-Russian presumptive Secretary of State Rex Tillerson, will be intense and challenging – even though the Republicans have the numbers to get them through.
Read | Report cites Putin's 'influence campaign', Trump says no effect on poll result
Two, Washington will be conducting its politics in the shadow of the next Russian hack. The DNI says that Russia hacked some Republican-affiliated targets too but did not conduct a disclosure campaign as they did for the Democrats. This means the GOP is also vulnerable to disclosures and few will argue against the possibility that Moscow has some dirt on Trump as well.
And very much in the spirit of this, cyber operations will continue. The DNI report says that immediately after Election Day "Russian intelligence began a spearphishing campaign targeting US Government employees and individuals associated with US think tanks and NGOs in national security, defense, and foreign policy fields. This campaign could provide material for future influence efforts as well as foreign intelligence collection on the incoming administration's goals and plans".
Four, as alluded the Russian model of shaping democracy abroad can be exported elsewhere, first perhaps to Europe where key elections are due this year. France has presidential polls – where leading contenders Francois Fillon and Marine Le Pen are both pro-Russian figures – and Le Pen's National Front has taken loans from Russian banks. There are fears that Russian hackers may favour the rising Alternative for Germany at the expense of the current Chancellor Angela Merkel in the federal elections.
Lastly, there will be discursive effects worldwide. Some analysts will downplay Russian tactics in the light of US' attempts to influence domestic politics in other countries over the years and the fact that it has deployed technologies of mass surveillance all over the world and even spied on Angela Merkel's smartphone. Arguments about equivalence will go on but the Russian methods, if true, are of a different order of intervention for the sheer audacity of the enterprise. Rarely does history throw up a figure like Trump in public life; Russia was evidently alert to the possibility of subverting a major democracy through someone like him and ruthlessly exploited the opportunity with the instruments it invested in. Ordinarily a DNI report signed off by three intelligence agencies would rally the nation and the political class against Russia and Putin. Instead it promises to throw the US into more turmoil because Trump seems to have no idea about the stakes at hand. Right now the script in Washington is apparently in step with what is in Putin's head.
The views expressed are personal. The author tweets as @SushilAaron.
Also read | Were Russian diplomats vacationing or spying at the two compounds US shut down
Close Story