The Taste With Vir: How to address a descendent of a former Royal today?
Updated on Jan 24, 2023 12:24 PM IST
Unlike many people of my generation, I have mixed views on the use of titles. I don't find it as offensive as some people do to address former royals of a certain age by their titles. But I do get annoyed with people with nothing much to recommend them who flash their titles around.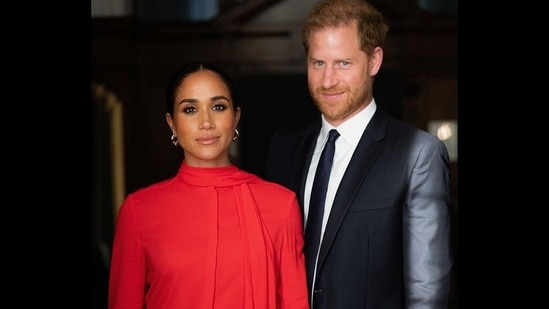 We all know that the government of India derecognised the Maharajas and later, in the early seventies, passed laws that took away their privy purses and stopped them from using their titles. Till that point, they had to be addressed as "Your Highness", had the right to fly their own flags, put special number plates on their cars (the Maharaja of say, Bakwaspur would plates saying Bakwaspur 1, Bakwaspur 2 and so on) and be described in all official correspondence as "HH The Maharaja of Bakwaspur" (or whatever).
So, here's my question: if you bumped into a descendent of one of our former Maharajas today, how would you address him or her?
The correct — and lawful — thing to do would be to use no titles at all. And yet, you would be surprised by the number of former royals who still expect to be called "Your Highness".
There are others who don't openly insist you use the titles they are no longer entitled to but look very pleased when you do and are extremely annoyed when you don't. They think it is a divine right; the titles were given by God (yes, seriously) and no government had the right to take them away.
I was reminded of our ex-Maharajas and their love of titles by the current controversy about Britain's Prince Harry and his wife, the former actress Meghan Markle.
In Britain everyone takes titles very seriously. Not only do they use them all the time but because the King is head of State, the titles have legal validity which they don't in India.
(Also Read | The Taste With Vir: The Kohinoor and its controversies)
I doubt if there were many people who addressed the late Queen Elizabeth as anything except "Your Majesty" or 'Ma'am'. Most British women would curtsy to her and other members of her family usually expected the same level of deference. For instance, the Queen's sister Princess Margaret who moved with a glamorous set that included movie stars and playboys insisted that her title was always used. Anne Glenconner, who remained one of her closest friends right up to her death, says she always addressed her as 'Ma'am'.
It used to be said about Prince Charles that in the days before he got married and when he had lots of girlfriends, he insisted that all his female companions addressed him as 'Sir' which must have led to some interesting if slightly kinky exchanges in the bedroom.
And now, of course, there are Harry and Meghan, who want us to believe that they are ordinary folks, just like you and me, who were persecuted by the Royal family, which may or may not be a deeply racist institution, depending on which of Harry's interviews you happen to watch. The couple were so stifled by living in the toxic surroundings of the royal palaces that they fled to California in whose egalitarian environs they have found peace and several million dollars.
But guess what? Even they love their titles. Any attempt to take them away will be fiercely resisted.
They wanted to call their website Sussex Royals. (Harry is Duke of Sussex.) Even now Meghan likes describing herself as Duchess of Sussex. And one of her grievances against the Royal family is that it has still not declared that their children will be given royal titles.
What is it about people and titles? In the UK, all the rock stars who have received Knighthoods at least have the decency not to use their titles. Mick Jagger who has been a Knight for 20 years, does not use his title. (Though frankly, I would love to see it announced at a Stones concert: "Sir Michael Philip Jagger, Knight of the realm, will now wiggle his hips and sing I Can't Get No Satisfaction.) Nevertheless, there are a few who refuse to accept the titles. David Bowie is one of the few stars who turned down a Knighthood.
It is the same with actors. Hollywood lore has it that Ben Kingsley is so obsessed with his title that he insists that all correspondence to him is always addressed to "Sir Ben Kingsley".
You could argue, as many people do, that the UK has a different system and that titles are a part of the way things are done there. But what about India and our own former royals?
I always find it interesting that among the first Maharajas to stop using their titles were Dr Karan Singh and Madhav Rao Scindia. Both were Maharajas of what used to be called 21-gun-salute states, that is, those at the very top of the royal pecking order. Karan Singh would object if you addressed him as Your Highness, long before his title was abolished by law. And the very first time I met Madhav Rao Scindia, in 1977, when he was already a Member of Parliament and I was still in college, he made it clear that I was not to call him by anything other than his given name.
I suppose it was partly because both men realised that India was changing. But it was also because they were proud of their own achievements and did not need to make too much of accidents of birth. Dr Karan Singh is a great scholar and a remarkable man and Madhav Rao went on to become one of India's most respected and best-liked politicians.
There were also others who emphasised their own achievements. Col Bhawani Singh, the late Maharajah of Jaipur, put more stress on his military title (he was a hero of the 1971 war) than he did on being head of the Jaipur family. Though he was (like Karan Singh and Madhav Rao) what they used to call a 'ruling Maharaja', when the title was abolished by Parliament, he knew that these were different times and adjusted accordingly.
An older generation had more difficulty accepting that levels of deference had changed. The 'Rajmata' of Jaipur, Gayatri Devi, had a successful political career but never forgot how royal she was. Years ago, when I was editor of Sunday, I sent a correspondent and a photographer to interview her during the election campaign. The journos, creatures of a post-Maharaja age, wondered what to call her. Eventually they decided on 'Mrs. Singh', (her husband had been Sawai Man Singh) rather than "Ms. Devi."
But no sooner had they addressed her in this manner than she turned on her heel and stalked off without another word. (In contrast, Gayatri Devi's contemporary, Vijay Raje Scindia of Gwalior, never insisted on her former title being used.)
Unlike many people of my generation, I have mixed views on the use of titles. I went to a school where every minor thakur included the name of his village in his name so I understand the obsession that royals and their minions have with titles and former glory. I don't find it as offensive as some people do to address former royals of a certain age by their titles. It costs me nothing and it is courteous.
But yes, I do get very annoyed with people with nothing much to recommend them who flash their titles around and expect deference only because their ancestors used to sit on a throne and swear allegiances to Queen Victoria and the British Empire.
Courtesy is one thing. Entitlement is quite another.