Women are becoming the driving force for Saudi Arabia's progress
Oct 17, 2017 12:01 AM IST
As Saudi Arabia embarks on implementing its strategy of women's empowerment, Saudi women no doubt will continue their magnificent achievements, and further their leading role in the advancement of our country
In a move lauded worldwide, King Salman bin Abdulaziz Al Saud recently issued a royal decree allowing women to obtain driving licences.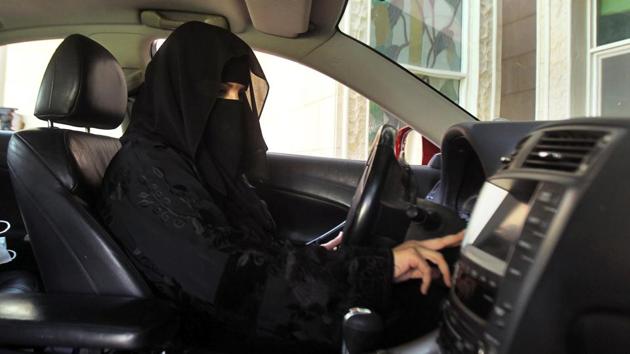 Saudi Arabia is committed to the Sustainable Development Goal of gender equality and is making significant strides in this domain. Each step in the right direction means more progress and can make a world of difference. It continues to fulfil its dream of prosperity for all as it unlocks the talent, potential, and dedication of its young men and women.
The year 2017 has indeed been a landmark year for Saudi Arabia. In April, United Nations member states elected Saudi Arabia to serve on the UN Commission on the Status of Women. In July, girls in Saudi Arabia were allowed to receive physical education lessons as part of the curriculum in public schools. A month later, Saudi Arabia's justice ministry approved four landmark decisions in support of women's rights pertaining to protecting minors, divorcees, women who have custody of their children and law graduates who have not been able to practise their profession yet due to male lawyers' arbitrariness. The government has also established 64 centres and 17 committees to safeguard women against violence. And in September, for the first time women were present at the King Fahd International Stadium in Riyadh.
The royal decree is part of promoting physical, psychological and social well-being of women. At the core of this endeavour lies the belief that women empowerment provides the necessary foundation for a prosperous society and sustainable development.
Vision 2030, the kingdom's blueprint for long-term economic and developmental goals, aims at increasing women's participation in the workforce from the current level of 22% to 30%. The National Transformation Program complements the Vision 2030 with the strategic objective of increasing the percentage of women occupying top positions from 1.27% to 5% by 2020.
The private sector registered a 130% increase in the number of working Saudi women during the last four years. In fact, 30% of the total Saudi work force in the private sector is now represented by women. Today, more Saudi women than men are attaining university degrees. The educational reforms have produced a new generation of women with high degree of training, education and knowledge who are now assuming their rightful place in society. Several initiatives taken by the government are aimed at furthering the cause of women's empowerment by creating more vocational training programmes and job opportunities.
For example, Saudi Aramco, General Electric and Tata Consultancy Services opened the first all-female business process services centre in Riyadh with over 1,000 female employees. The centre serves as a building block to localise the business process outsourcing (BPO) industry in Saudi Arabia. Saudi Aramco, in cooperation with Princess Nourah University (PNU) and Wipro Arabia Limited, also inaugurated the first all-women business and technology park in 2016, aiming to provide employment for 20,000 women over the next decade. Work from home projects are also being encouraged in a bid to help women overcome the challenge of commuting to work. Such projects are likely to generate over 140,000 jobs by 2020.
Women in Saudi Arabia have also broken the proverbial glass ceiling: Rania Mahmoud Nashar, chief executive officer (CEO) of Samba Financial Group, became the first woman to head a commercial bank in the kingdom; Latifa Homoud Alsabhan is serving as the chief financial officer (CFO) of Arab National Bank; and in February, Sarah Al-Suhaimi, CEO of the National Commercial Bank, became the first woman to chair Tadawul, the country's stock exchange.
Keeping in line with the policy of women's empowerment, a host of other opportunities are being provided to women in the domain of education, healthcare, employment and political participation. In 2013, 30 women were appointed to the Shoura (consultative council) and in the 2015 municipal elections, women voted and ran for office for the first time.
We are proud of the accomplishments of the women of Saudi Arabia. As we embark on implementing its strategy of women's empowerment, Saudi women no doubt will continue their magnificent achievements, and further their leading role in the advancement of our country.
Saud Mohammed Al-Sati is Saudi Arabia's ambassador to India
The views expressed are personal