NAAC is not priority for Pune colleges, stand second last
Hindustan Times, Pune |
Ananya Barua
Aug 27, 2017 03:14 PM IST
Official says varsities give colleges grace period to save the academic year of students.
The statistics released by the Maharashtra higher education board states that colleges in Pune division continue to operate without the certification from National Assessment and Accreditation Council (NAAC), the autonomous body which accredits higher education institutions (HEIs) in India and forms accreditation framework designed to promote transparency in the assessment process.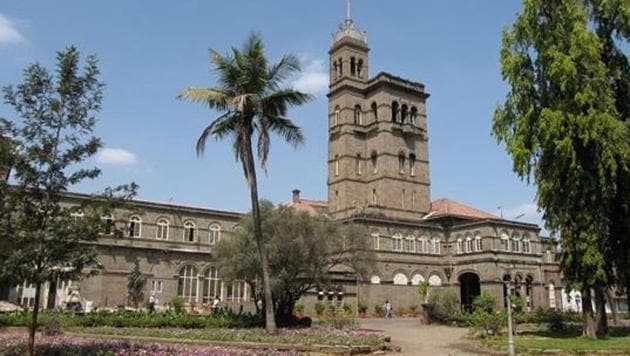 Earlier, Maharashtra governor Chennamaneni Vidyasagar Rao had stated that it is mandatory for colleges to have NAAC accreditation. He said that the colleges who still do not have the said certification will be shut down within two years and their permanent affiliation will be cancelled.
"Once a college gets approval from the government, it has to wait for almost five years to get permanent affiliation. After this, they are given a two-year window to apply and attain NAAC certification. If the colleges fail to do so, ideally the affiliated university should begin the process of de-affiliation," said VR More, joint director, higher education.
Citing the reason, More said, "Varsity's soft stand and delay in de-affiliating a college could be an argument for lack of initiative from institutions to get the certification process carried out. The University under which colleges are registered has the authority to cancel their affiliation if they do not comply with the rules of getting NAAC accreditation. But, as this could be a disadvantage for the existing students in the college, the university usually gives a grace period of four years to the college, for these students to graduate."
Meanwhile, the colleges in Maharashtra remain unfazed with 1,782 out of 2,909 total colleges running without NAAC accreditation. And, Pune stands at the second position in terms of low index of NAAC certification with 285 out of 470 colleges without the council's stamp of approval. Nagpur, with only 150 out of 535 colleges with the certification is leading the list.
"Most of the aided colleges have applied for NAAC following the pressure from authorities. A total of 158 aided colleges from a total of 167, and 27 non-aided colleges out a total of 303, have received the NAAC certification. This clearly shows that it is the non-aided colleges that have a higher incidence of not applying for NAAC," he said.