Principal speak: Industry leaders talk to students on topics of contemporary interest, says Gawande
Updated on May 10, 2019 04:20 PM IST
He is the assistant director of Dr DY Patil B-School, Pune has more than 13 years of corporate and academics experience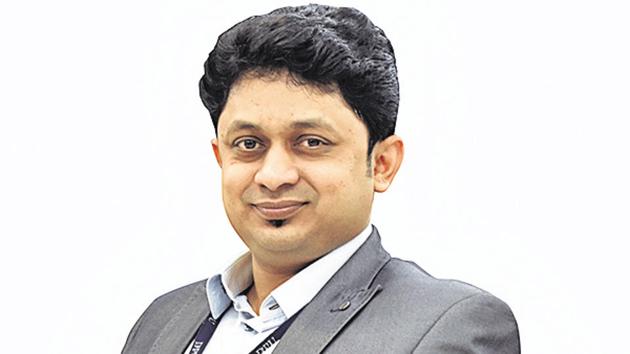 Professor Amol Gawande, assistant director of Dr DY Patil B-School, Pune has more than 13 years of corporate and academics experience. He has a doctorate in US equity markets. He loves to nurture students. Here, he reveals his plans to take the institution to greater heights.
What steps are being taken to enhance the skills of students?
We believe in personal, social and business excellence. We are marching towards fostering research-led academic excellence. The major focus of the model incorporates student development programmes, internship programmes and project-based approach among others.
Through these activities, we are trying to develop critical thinking in students. We also encourage students to communicate and collaborate with others, make informed judgement and use information in innovative ways.
Acquiring these skills enable students to real-life problems. In this era of startups, we are working towards creating entrepreneurs by encouraging students to think big and to think out of the box.
Dr D Y Patil B-School believes in imparting holistic learning to students. Apart from the regular class room teaching, industry leaders and policy makers brief students on topics of contemporary interest. Assignments are given to students with an aim to improve conceptual knowledge and skills.
What are your future plans?
The dream would be to establish this B-school into one which would preserve the best of human achievements, and develop a community of highly cultured individuals who seek goodness in all human kind. Our vision is to create entrepreneurs and corporate leaders.
Explain steps being taken for the betterment of students?
We take steps to enable our students to make an informed career choice during the placement process. We nurture inquisitive and enterprising outlook of students and simultaneously seek to create professionals with innovative solutions.
We conduct mock group discussions, mock interviews, mock aptitude tests and sessions on fundamental concepts to prepare the students for interviews. A placement preparatory session is arranged just before the visit of the company for recruitment process.
We have also involved companies for offering specially designed modules on business communications, personality development, business aptitude, BFSI/IT orientation, startup connect etc., right from the beginning of the academic year. While offering a special course on entrepreneurship development, we are working towards developing incubation centre to encourage students present their ideas before CEOs.