AAP's broom has scattered in Punjab: SAD's Chandumajra
Updated on Sep 08, 2016 11:21 AM IST
With Delhi chief minister Arvind Kejriwal embarking on a four-day visit to Punjab amid allegations of sexual exploitation of women on the pretext of a party ticket and corruption in ticket distribution, Shiromani Akali Dal (SAD) general secretary and spokesman Prem Singh Chandumajra on Thursday said the Aam Aadmi Party's (AAP) broom has scattered, and thus, Kejriwal won't be able to put up a good show in the state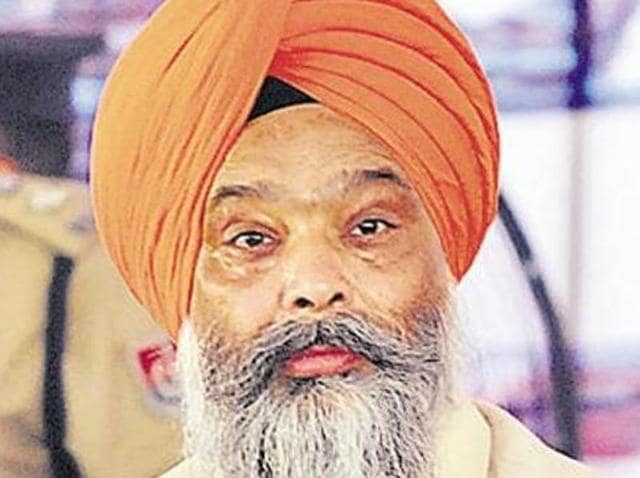 Hindustan Times |
, New Delhi
ANI
With Delhi chief minister Arvind Kejriwal embarking on a four-day visit to Punjab amid allegations of sexual exploitation of women on the pretext of a party ticket and corruption in ticket distribution, Shiromani Akali Dal (SAD) general secretary and spokesman Prem Singh Chandumajra on Thursday said the Aam Aadmi Party's (AAP) broom has scattered, and thus, Kejriwal won't be able to put up a good show in the state.
Must read | A house for Mr Kejriwal in Punjab
"Earlier too, when he visited Punjab, AAP could not gain, rather experienced a slump in its popularity. This time around, AAP's broom has scattered, how it would work now," Chandumajra told ANI, adding that it will further strengthen the position of the SAD-BJP.
In a diatribe on the AAP national convener, the SAD Member of Parliament from Anandpur Sahib said, "The graph of AAP goes down whenever Kejriwal visits Punjab. Kejriwal has an image of anti-Punjab and anti-Sikh, and the people of Punjab consider him an enemy, because of the allegations against his party, whether it's being anti-Punjab activities, exploitation of women, corruption in ticket distribution. And who has levelled those allegations? Those were levelled by AAP leaders against AAP leaders."
"In such a situation, if Kejriwal goes to Punjab, the people of the state will hate him as they know the reality now. And when the reality is so wide and open, he won't be able to do all those dramas and could put up a good show," he added.
When asked Awaz-e-Punjab founder leader Navjot Singh Sidhu holding a press conference today, he said, "Sidhu wanted to join the Aam Aadmi Party, but it was exposed in Punjab, and thus, Sidhu cannot join hands with Kejriwal and forming a new front. It won't harm the SAD-BJP, rather it will harm to those whom Sidhu was going to join."
Personalise your news feed. Follow trending topics