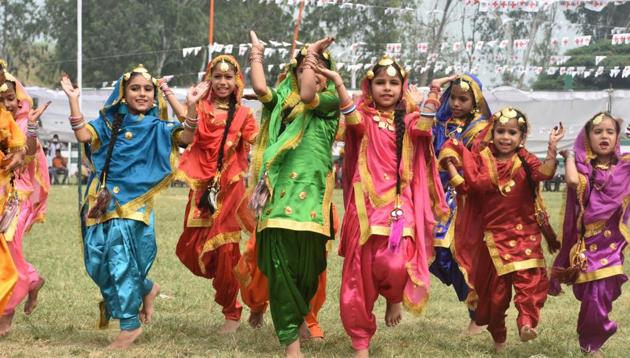 Fatehgarh Sahib fights 'kudimaar' tag to emerge district with best sex ratio at birth in Punjab
FIGHTING FOETICIDE Health department's efforts bear fruit as sex ratio increases from 766 in 2001 to 945 girls per 1,000 boys in 2016
UPDATED ON MAY 03, 2017 12:27 PM IST
Fatehgarh Sahib district had the country's worst sex ratio at birth with 766 girls per 1,000 boys in 2001 but today it has shed its 'kudimaar (girl killer)' tag to emerge as the best among all districts in Punjab with a ratio of 945 girls per 1,000 boys.
A Punjab health department survey of sex ratio at birth (SRB) for 2016, which was released recently, puts Fatehgarh Sahib's average SRB as the best among all districts in the state.
The data will be part of the civil registration system (SRS) census, the reports of which come by November.
The survey found Fatehgarh Sahib district far ahead of Faridkot, which is at the second spot with an SRB of 921 girls, and Kapurthala that is at the third spot with a ratio of 920 girls per 1,000 boys.
PRIDE OF PLACE
In January, March and August last year, Fatehgarh Sahib district saw the SRB at more than 1,000 girls. In August, the district set a record with 1,142 girls per 1,000 boys, the highest any district has seen in five years.
Punjab's average SRB is 886 girls per 1,000 boys in the survey.
In the 2011 census too, the district's SRB increased to a mere 842 from 2001's 766 girls as against the state's average of 846.
The 2015 survey showed signs of improvement with the district recording an SRB of 892 girls but 2016 marked the turnaround when it outperformed other districts of Punjab.
MONITORING AND MINDSET CHANGE
"Fatehgarh Sahib district has shed the 'kudimaar' tag due to its skewed sex ratio over the past few years. We have strictly implemented the PC-PNDT (Pre Conception and Pre-Natal Diagnostic Techniques Act). At the same time, we ran a number of programmes to generate awareness among the masses on the issue. We believe we have successfully changed the mindset of parents," says Dr Harinder Kaur, the civil surgeon since April 2016.
Health department records show Fatehgarh Sahib leads in compliance of PC-PNDT provisions. The report on the health department website shows the district gave 120% of what it was assigned to strictly implement the Act.
"We are happy that Fatehgarh Sahib has become our leader. Punjab has tried to improve overall in ending female foeticide. Last year, we conducted sting operations along with a detective agency. On the social front, we are creating awareness through events such as the state-level Lohri celebrations for girls in SAS Nagar," says state health and family welfare director Dr Dharampal Singh.
Affluent districts of Jalandhar and Ludhiana, which have a high number of ultrasound centres, have also shown improvement with a sex ratio at birth of 909 and 907 girls, respectively.
Tarn Taran, the district with the lowest girl child sex ratio in Punjab as per the 2011 census, continues to be on the backfoot with an SRB of 836, the lowest in Punjab in the recent survey.
Close