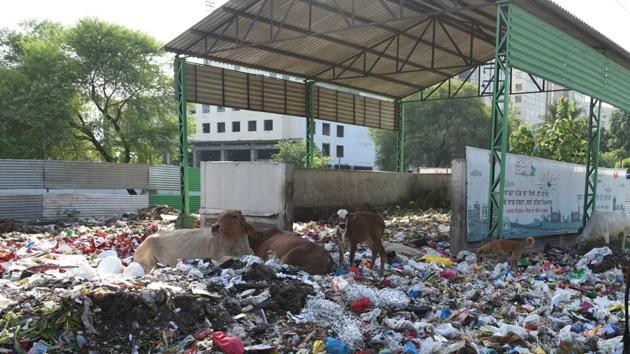 Mohali safai karamcharis to lift only segregated garbage from June 5: MC
The development is significant as all type of garbage is segregated later.
UPDATED ON APR 25, 2017 11:36 AM IST
From June 5, safai karamcharis will not lift garbage from residential and commercial areas,offices and institutions in the city if dry and wet waste is not segregated in separate bins.
The SAS Nagar municipal corporation (MC) plans to implement the project from June 5 (World Environment Day) and will also hold awareness campaign in this regard. The MC will categorised the garbage as biodegradable and non-biodegradable.
The development is significant as all type of garbage is segregated later.
MC officials said it will be conveyed to the safai karamcharis and employees that the garbage, which is not segregated at source, not be lifted. All residential areas, offices, institutions will be covered under the project.
Explaining the concept, officials said waste segregation means division of waste into dry and wet waste. Dry waste includes paper, glass, tin and wet waste refers to organic waste such as vegetable peels and leftover food.
Pilot project to be initiated in Sector 71
Elaborating on the new system, MC commissioner Rajesh Dhiman, said, "We will encourage segregation of garbage and will begin the project from Sector 71. The residents will be told to buy two separate bins, one for wet waste and other for dry waste."
He said a subsidy of 35% will also be given for purchasing two dustbins to encourage everyone to implement the new system.
He said the biodegradable waste such as kitchen waste, fruits and flowers can be used to make compost. Some of the non-biodegradable waste can be used for making electricity.
Hoardings and boards creating awareness, besides pamphlets, will also be distributed. Even carts to lift garbage will have different compartments.The initiative is called "waste-to-wealth" to have proper solid waste management.
Land at Sangoli in Dera Bassi, where the segregated waste will be used for making compost, has been acquired, the officials said.
Close