Pandora's box: Over 100 PU professors claim benefits of past services for promotion
Updated on Sep 26, 2017 03:22 PM IST
Plethora of injustice? V-C says if 100 professors were denied this opportunity, does it become an excuse to continue with this injustice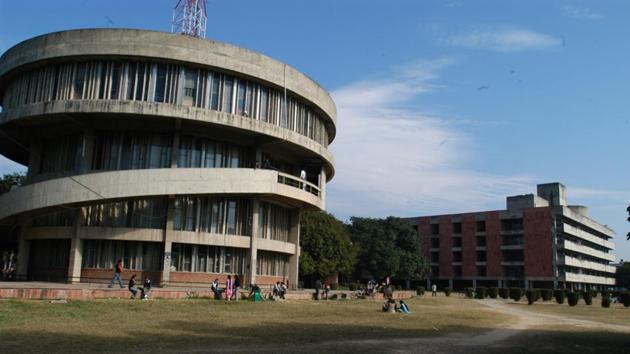 Over 100 Panjab University (PU) professors have submitted their papers, claiming that their past services were not counted while considering the promotion of teachers under the career advancement scheme (CAS).
This came after three days of Panjab University Teachers' Association (PUTA) raising an issue of misrepresentation of senate proceedings by PU vice- chancellor AK Grover, in regard to the counting of past services of assistant professor Namita Gupta.
'V-C follows pick-and-choose policy'
PUTA president professor Rajesh Gill had submitted a complaint to the varsity's chancellor Venkaiah Naidu, stating that the V-C wrongly approved Namita Gupta's claim of past services, even when the committees formed in this issue, had rejected her claims. Professor Gill in her complaint had accused the V-C of following a pick-and-choose policy.
In the senate meeting held on Sunday, where the issue was raised again, the vice- chancellor approved the matter, in principle, but on a condition that all cases, including that of Namita Gupta will be taken up, in the next meeting for the final approval.
On September 14, the PUTA had asked the faculty members who have a case of counting of past service pending to submit their applications to DR (establishment) before the syndicate meeting on September 23.
Professor Gill said that the V-C had formed a committee to look into all these cases, which held its first meeting on September 20.
Gill further added that the V-C, on his own, had approved Namita Gupta's request for counting of her past service and conveyed the same to her, through the coordinator, Centre for Human Rights, vide letter dated February 6, much before the case was taken up in the board of finance.
However, the board of finance in its meeting on August 1 resolved that the V-C be authorised to form a committee to examine all such similar cases, which were not accepted earlier of those who are still in service which are covered under UGC guidelines for counting their past services towards total service period for promotion and/or retirement benefits.
UGC permits condonation of technical breaks
Vice-chancellor professor Arun Kumar Grover, said, "I was first confronted with this issue in the beginning of 2013 and my consistent stand since then has been that University Grants Commission (UGC) regulations permit the condonation of technical breaks."
He added, "If 100 people have been denied this opportunity that cannot become an excuse to continue with this injustice. Let all cases be examined again and senate will take a call."
He said, "I have all things recorded in the files how I have insisted that UGC regulations have to be correctly implemented but a vast majority of seniors, including PUTA president, have resisted such an interpretation. As all things are in files and all PUTA presidents who have served as senate members are welcome to pursue them. I am not indulging in the pick-and-choose policy,"
Grover said, "I tried my level best to get justice on salary fixation for Prof Rajesh Gill from UGC, but UGC did not relent. She is aware of my umpteen attempts."