US-based Sikh body to plant 1 million trees to mark 550 birth anniversary of Guru Nanak
May 30, 2018 12:12 AM IST
Guru Nanak was a nature lover
A US-based Sikh body on Tuesday said it would plant a million trees to mark the 550th birth anniversary of Guru Nanak, the founder of Sikhism.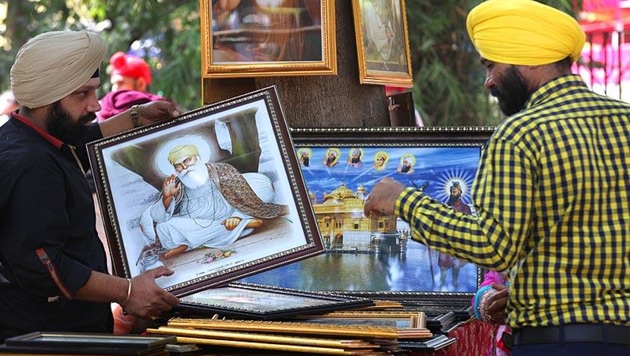 "Guru Nanak was a nature lover and in his writings and pronouncements, he always inspired people to look at nature as the divine presence of the creator and to form a loving relationship with nature," said Dr Rajwant Singh, president of Washington DC-based EcoSikh.
The organisation's goal is to reach out to Sikhs all across the globe to plant 550 trees at 1,820 locations in different parts of the world or in Punjab, as a gift to the entire planet, EcoSikh said in a statement.
It will initiate this plantation drive at a select location related to Guru Nanak in Punjab, India and in Punjab, Pakistan.
"Planting trees to celebrate the 550 birth anniversary of Guru Nanak will be the best way to celebrate this visionary. We appeal to all Sikh institutions, gurdwaras, and colleges and Punjabi organisations all across the world to take on this initiative to plant trees in their respective locations between now and the end of 2019," Dr Singh said.
EcoSikh plans to launch a special website for people to register all over the world for this task and it would encourage Sikhs to work with their respective governments and local administrations to work out a plan, the statement said.
It will also collaborate with other international environmental organizations and the United Nations.