WhatsApp group helps Punjab police in cracking Rs 70k snatching case
Updated on Aug 01, 2017 09:53 AM IST
Punjab ADGP told HT, "I am sure such WhatsApp groups will help the police in creating a larger and much more effective network for carrying information."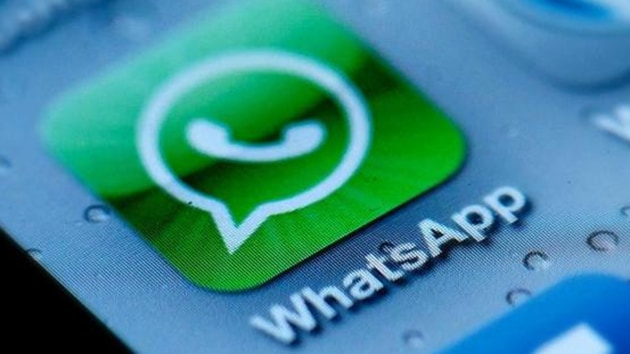 In a successful instance of police-public coordination, a WhatsApp group of people helped the Sangrur police crack a snatching of Rs 70,000 outside a bank in Malerkotla on July 28, within a day of the crime. DSP Malerkotla had formed the WhatsApp group that has more than 200 prominent citizens as members.
The idea is the brainchild of additional director general of police (ADGP), law and order, Rohit Chaudhary.
In Sangrur, nearly 300 groups have been formed on Chaudhary's orders. As per an estimate, there are 2,000 such groups active across the state that have a network of at least 40,000 people.
The case
The First-Information Report (FIR) registered at the Malerkotla police station on July 28 says that two scooter-borne men snatched a bag with Rs 70,000 from a local resident Mohd Shiraz, as he came out of a local bank. The two accused — Harpreet Singh also known as Peeta and Varinder Singh — had been caught on the bank CCTV as they had been following the victim. Another footage of the accused was also available. When this footage was circulated on all WhatsApp groups of citizens, a resident of Amargarh called up the police to reveal their location, having seen them in the area. Finally, the accused were arrested from the area.
"Immediate after the robbery, our investigation team procured the CCTV footage from the bank as well as from CCTVs installed by general public with the help of police. Within an, we were able to locate the route taken by the snatchers," said SSP Sangrur Mandeep Singh Sidhu.
The SSP added the cops got a call from a "Good Citizen" from Amargarh area active on WhatsApp formed by the police claiming that he can recognise the accused. The police have decided not to reveal the name.
"By July 29 evening, we had arrested the accused Harpreet Singh at Peeta and Varinder Singh from Chunda village in Amargarh Police station," the SSP said.
ADGP Chaudhary told HT, "Our motive in creating these groups was to publisicise what the police is doing for the public. The other is to create a network of sources by involving prominent citizens and elected representatives. I am sure such WhatsApp groups will help the police in creating a larger and much more effective network for carrying information."
Close Story
Personalise your news feed. Follow trending topics