Centre advises against betting in online games, releases draft rules
Jan 02, 2023 08:17 PM IST
Union minister Rajeev Chandrashekhar said the rules for online gaming are expected to be finalised by early February.
Betting or gambling on the outcomes of online games will not be allowed and online gaming companies are required to register themselves with self-regulatory body to avoid such practices, Union ministry of electronics and information technology (MeitY) said in a notice on Monday. The ministry has released draft rules for online gaming companies, in which provisions for self-regulatory mechanism and players' verification are included. The new IT rules issued in 2021 for social media platforms will cover online gaming companies.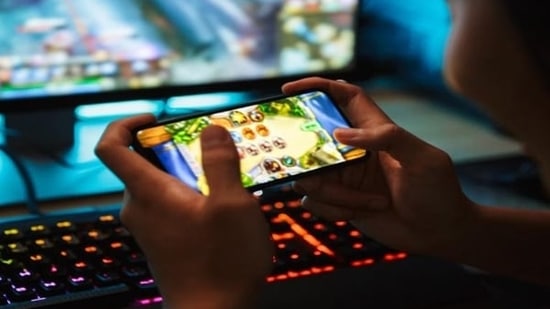 Read| WhatsApp tweets video with incorrect India map, gets schooled by union minister
"Online gaming intermediaries will be permitted but if they tend to transgress into betting, they will not be permitted. Our intent is to restrict intermediaries from advertising without permission. Our job is to regulate the Internet," Union minister Rajeev Chandrashekhar told news agency ANI.
The minister said the rules for online gaming are expected to be finalised by early February. The notice said the rules are aimed at enabling the growth of the online gaming industry in a responsible manner.
"Self-regulatory bodies will be registered with the ministry and may register online games of such online gaming intermediaries who are its members and which meet certain criteria. Such bodies will also resolve complaints through a grievance redressal mechanism," the notice said.
Chandrashekhar said the Centre's job is to ensure safe and trusted functioning of the internet where online gaming intermediaries don't allow wagering on the outcome of games.
It was earlier reported that the Centre will impose a 28 per cent Goods and Services Tax (GST) on the total amount, as opposed to the current 18 per cent on the online gaming industry's Gross Gaming Revenue (GGR), a service charge fee to facilitate players' participation in the game. The central government has recently recognised e-sports along with mainline sports in the country.