Hyderabad girl jumps to death after failing to qualify in NEET
The girl, identified as Jasleen Kaur Saluja, jumped from top of the 10-storey shopping complex in the busy Abids area in the heart of the city.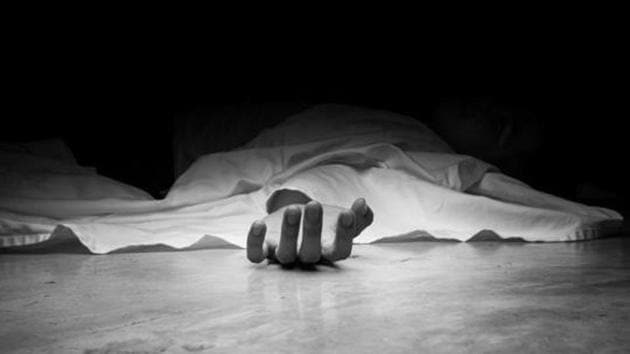 Updated on Jun 05, 2018 06:46 PM IST
A 17-year old girl committed suicide by jumping off a high rise building in Hyderabad on Tuesday morning after reportedly failing to qualify in NEET (National Eligibility Cum Entrance Test) whose results were declared on Monday.
According to the police, Jasleen Kaur Saluja of Barkatpura area in Kacheguda, reached Mayuri Kushal Towers in the busy Abids Centre at around 10am, parked her two-wheeler in the parking lot and straightaway walked upstairs to the terrace of the 10-storeyed building.
She jumped off the building, even as onlookers were screamed at her against doing so.
Her father Ranveer Singh, a businessman in the city, told the police that his elder daughter Jasleen was depressed ever since the NEET results were out.
"She did not talk to anybody even this morning. She left home with a gloomy face and as usual, we thought she went out to meet her friends," he said.
Abids police sub-police inspector K Lakshmaiah said the CCTV footage showed the girl taking the stairs around 10am. "Some of the people standing on the ground floor saw the girl getting ready to jump and shouted to her against doing so. But, she did not listen," he said.
The police official said the parents did not fault her for not qualifying in the eligibility test, but she was upset. She left home saying she was going to meet a friend.
It took nearly two hours for the police to establish Jasleen's identity because she wasn't carrying any identification papers of cards. Police found the key of her two-wheeler on the terrace and succeeded in tracing her vehicle which eventually helped in finding out her identity and address.
The police are investigating the case.
Close Story