Simona Halep races into third round of Qatar Open tennis tournament
Omnisport |
By Nicholas McGee
Feb 14, 2018 10:18 PM IST
Simona Halep needed just an hour and 11 minutes to complete an emphatic 6-3, 6-0 victory over Ekaterina Makarova at the Qatar Open tennis tournament.
Simona Halep raced into the third round of the Qatar Open tennis tournament with a straight-sets demolition of Ekaterina Makarova on Wednesday.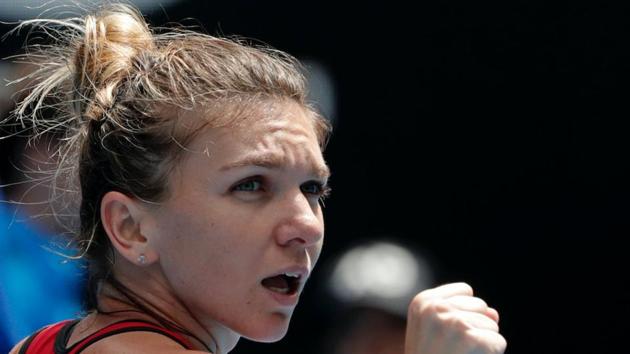 Halep had insisted that everything had been "beautiful" at the Australian Open despite again missing out on a grand slam title in her defeat to Caroline Wozniacki in the final, having battled ankle and foot injuries to reach that stage.
And the Romanian clearly looked to have shrugged off any lingering disappointment in her first match since that loss as she produced a performance worthy of admiration in Doha.
(Read | Kei Nishikori marks ATP Tour return with win over Noah Rubin in New York Open)
The second seed needed just an hour and 11 minutes to complete an emphatic 6-3 6-0 victory, setting up a third-round encounter with 13th seed Anastasija Sevastova.
Halep was ruthless in punishing a withering performance on serve from Makarova, who won just 46 per cent of her first-serve points, as the world number two surged into a 5-1 lead.
Makarova delayed the inevitable by taking two successive games but the first set was wrapped up when the Russian sent a lifeless backhand into the net.
(Read | ATP to probe 'racial prejudice' allegations at New York Open tennis)
It quickly became apparent Makarova was no match for Halep in an utterly dominant second set.
Deadly accurate down the tramlines and cross-court on both the forehand and backhand side, Halep pulled Makarova from pillar to post and the bagel was completed with a backhand well wide of the court that served as a metaphorical white flag.
Asked about her fitness afterwards, Halep said: "I felt really well on court, I felt a little bit of pain but I just enjoyed the match too much.
"It's close to perfect, I have to be confident that it's going to be ok in the next matches. I will keep working and maybe I will face another [grand slam] final and maybe I will win it."