Latest from bohemian rhapsody
Sotheby's in London presents 'Freddie Mercury: A World of his Own,' an exhibition and auction of the rock star's kaleidoscopic personal collection.

Updated on Aug 04, 2023 10:38 AM IST
Yamaha baby grand piano used by Freddie Mercury to compose Queen songs, including Bohemian Rhapsody, up for auction.

Published on Aug 04, 2023 09:58 AM IST
The video that shows a young boy performing a cover of Bohemian Rhapsody on piano was shared on Twitter.


Published on Nov 01, 2022 05:25 PM IST
"This little one doing her best Freddie Mercury is just what the doctor ordered today," reads the caption.


Published on Jun 27, 2021 08:38 PM IST
Writer Anthony McCarten who wrote Bohemian Rhapsody, talks about humanising historical figures on screen and how being a journalist helped him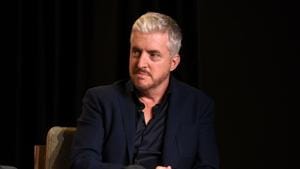 Updated on Apr 09, 2019 06:57 PM IST
Rami Malek required assistance from paramedics after he fell off the stage at the Oscars. He won his first ever Oscar on Sunday for Bohemian Rhapsody.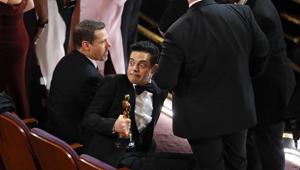 Updated on Feb 25, 2019 11:38 AM IST
British band Queen will perform at the 91st Academy Awards on Sunday. They will be joined on stage by Adam Lambert.

Updated on Feb 19, 2019 01:08 PM IST
Rami Malek has broken his silence on working with Bohemian Rhapsody director Bryan Singer. "It was not pleasant at all," he says.

Updated on Feb 03, 2019 02:52 PM IST
Bryan Singer, director of the Oscar-nominated Bohemian Rhapsody and multiple X-Men films, faces fresh accusations of sexually assaulting minors, in a lengthy new piece published by the Atlantic.

Updated on Jan 24, 2019 11:00 AM IST
Shortlists in nine Oscars categories, including Best Visual Effects and Best Foreign Language Film, were announced by the Academy on Monday.

Updated on Dec 18, 2018 04:45 PM IST
Rami Malek was left unscathed in the first batch of reviews for Freddie Mercury/Queen biopic, Bohemian Rhapsody, which critics are calling rather run-of-the-mill.

Updated on Oct 24, 2018 02:54 PM IST
In an interview, 37-year-old Rami Malek said he was saddened by the fact that people are passing remarks about Bohemian Rhapsody based on its teaser.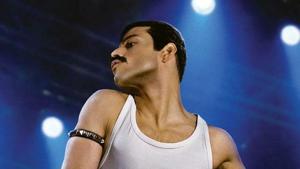 Updated on Sep 14, 2018 04:25 PM IST
Twentieth Century Fox has shuffled the releases of its most awaited films, including X-Men: Dark Phoenix, New Mutants and Bohemian Rhapsody.

Updated on Mar 27, 2018 03:31 PM IST