Former managing director of Twitter and Google Parminder Singh shared a recent incident, in a tweet, where he forgot to pay a cab driver and walked off to catch his flight. When Singh realised and called the driver, the person humbly refused to accept money.


Published on Dec 03, 2022 11:10 PM IST
Cab drivers in Bengaluru are interacting with thousands of customers on Telegram groups for bookings and rides as working conditions with aggregators deteriorate.


Published on Oct 22, 2022 01:08 PM IST
Yamini C S | Edited by Poulomi Ghosh
A netizen shared his ordeal with an Ola cabs booking in Bengaluru in which the driver did not enter the OTP, but asked for the ride fare mid-trip on a highway where the commuter was unable to book another ride.


Published on Sep 13, 2022 04:53 PM IST
Yamini C S | Edited by Chandrashekar Srinivasan
The 59-year-old victim — identified as Moti Lal, a resident of east Delhi's Trilokpuri — was going to the Meherchand Market in Lodhi Colony to get his car repaired on Saturday afternoon, when the incident took place about a kilometre away from the local police station, according to officials.


Updated on Jul 04, 2022 04:42 AM IST
The accused has been sent to police custody till May 30, news agency ANI quoted police sub inspector Sachin Panchal as saying.

Updated on May 28, 2022 11:58 AM IST
Wondering why Uber and Ola rides get repeatedly cancelled or why you have to wait longer for rides to get accepted by drivers? This is because the number of cabs running on the streets of Bengaluru have more than halved from pre-COVID times.


Updated on May 03, 2022 04:48 PM IST
The country's two most-used hailing apps Ola and Uber are under fire as cab drivers have adopted a 'no AC' policy amid fuel price hikes and low commissions.


Updated on Apr 09, 2022 04:34 PM IST
The woman alleged that the cab driver was driving recklessly and tried to hit her scooter several times to push her off the road on Thursday night, besides trying to block her way.


Published on Nov 13, 2021 01:57 PM IST
The Dahisar police picked up the duo within 24 hours of the incident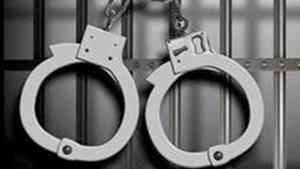 Updated on Apr 14, 2018 12:10 AM IST
Hindustan Times |
, Mumbai
Manish K Pathak