Latest from kerala elections
Gandhi will canvass for her party's candidates on Wednesday as well.

Published on Mar 30, 2021 05:25 PM IST
Anannyah Kumari Alex is contesting the 2021 Kerala assembly polls on a Democratic Social Justice Party ticket


Updated on Mar 26, 2021 05:07 PM IST
The only state where the party is in power the CPI(M) is playing all its cards to rewrite the poll history of the state-- in the last three decades the state has never given a second chance to the incumbent.


Published on Mar 05, 2021 08:21 PM IST
The day-long hunger strike was scheduled to end at 4 pm


Published on Feb 25, 2021 04:46 PM IST
A host of BJP leaders will visit poll-bound Kerala to partake in the 'Vijaya Yatra' rally, which was flagged off by Uttar Pradesh chief minister Yogi Adityanath earlier this week. Rahul Gandhi too is in Kerala on a two-day visit.


Published on Feb 23, 2021 09:09 PM IST
Shashi Tharoor said that the high point of Sreedharan's impact on Kerala polls will be the announcement of him joining the BJP itself, adding that he was surprised by Sreedharan's decision to enter politics and join the party.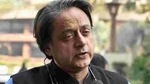 Published on Feb 21, 2021 04:30 PM IST
Written by Prashasti Singh
, Hindustan Times, New Delhi
Sreedharan said that he is "certainly" ready to be the chief minister if the party wants him to be after coming to power.


Published on Feb 19, 2021 03:24 PM IST
The Congress high command had recently summoned Chandy and two other top leaders of Kerala to Delhi to discuss recent local body debacle and possible re-jig in the state unit ahead of assembly elections.

Published on Jan 26, 2021 10:12 PM IST
hindustantimes.com | Edited by Amit Chaturvedi