[
mohammed bin salman news
]
Latest from mohammed bin salman
While Saudi Arabia's de facto ruler Mohammed bin Salman has centralized power and increased political repression since being elevated by his father, King Salman, in 2015, he's also ended or relaxed restrictions on entertainment and how men and women can mix and is trying to curb a reliance on oil.


Updated on Aug 22, 2022 01:00 PM IST
Bloomberg | | Posted by Zarafshan Shiraz
If completed, the Mirror Line sidescraper will run from the Gulf of Aqaba, bisecting a mountain range that extends along the coast. The mirrored building will continue east through a mountain resort and complex housing Saudi's government, WSJ report cited the planning documents.


Updated on Jul 25, 2022 01:59 AM IST
White House officials have worked hard on the optics of the meeting between the US president and the crown prince, known as MBS.


Published on Jul 16, 2022 04:50 AM IST
The D.C. government has a history of such public moves to troll or shame foreign governments.


Published on Jun 16, 2022 05:47 AM IST
Expanding women's rights is central to Crown Prince Mohammed bin Salman's Vision 2030 agenda, intended to diversify the oil-dependent economy while softening Saudi Arabia's radical image.


Published on Jun 03, 2022 08:51 AM IST
Pakistan PM Shehbaz Sharif, in his first foreign visit as premier, travelled to Saudi Arabia last week.


Published on May 02, 2022 05:36 AM IST
The electronic music festival in Saudi Arabia this weekend highlighted the changes catapulting through the conservative kingdom under its controversial crown prince, Mohammed bin Salman.


Published on Dec 20, 2021 07:28 PM IST
Saad al-Jabri has in the past accused Saudi crown prince MBS of plotting to kill him weeks after the 2018 murder of Jamal Khashoggi. An assessment by the US officials claimed that Khashoggi was killed in an operation approved by the Saudi crown prince.


Published on Oct 25, 2021 12:50 PM IST
"The main purpose of this programme is to have a financial equivalent of an MRI of the government balance sheet," a Finance Ministry spokesman said.


Published on Feb 23, 2021 10:19 PM IST
Crown Prince Mohammed, who is also Saudi Defence Minister, reviewed bilateral relations with Lloyd Austin, especially in defence cooperation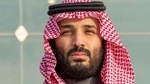 Published on Feb 19, 2021 02:29 PM IST