Latest from plastic waste
More than 300 million tons of plastic are produced every year and at least 14 million tons ends up in the ocean where it is ingested by animals and can enter the human food chain, according to the International Union for Conservation of Nature.

Published on Oct 14, 2022 04:46 PM IST
The article has been authored by Tarini Malhotra, Grade 11 student & secretary of environmental initiatives, The Shri Ram School, Moulsari, Gurugram and founder, Nai Subah Foundation.

Published on Oct 03, 2022 12:39 PM IST
On Wednesday, an exhibition was held at the Delhi secretariat where some startups showcased alternative solutions, including pottery, cloth items, bags made of paper and jute, and crockery made of biodegradable items.

Updated on May 26, 2022 12:13 AM IST
Delhi environment minister Gopal Rai said that to limit the usage of single-use plastic objects, a public awareness campaign is required.


Published on May 14, 2022 11:49 PM IST
Single-use sanitary products are highly polluting. Here's looking at the eco-friendly alternatives, like menstrual cups and period underwear, to see how they fare.

Published on Mar 31, 2022 02:24 PM IST
Experts said that radical changes in production system also plays an equally crucial role in reducing plastic waste.

Published on Dec 05, 2021 04:18 PM IST
Sri Lanka's Marine Protection Authority (MEPA) said the microplastic pollution could cause years of ecological damage to the Indian Ocean island.

Published on May 30, 2021 05:54 AM IST
The NGT said that state level authorities also need to take necessary effective steps for enforcement, including coercive measures.


Published on Jan 15, 2021 12:59 PM IST
Instead of disposing plastic pens when they are no longer useful for consumers, Environment Ministry suggests different models for re-using them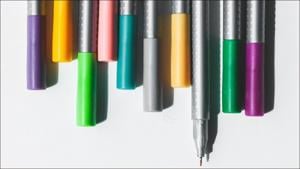 Updated on Sep 13, 2020 02:30 PM IST
According to an official, the Noida authority will reuse plastic waste in road construction and try to set up a plant to generate shredded plastic for construction use in near future.

Updated on Sep 14, 2019 12:53 PM IST
Even though Delhi generates around 10,500 metric tonnes of solid waste and 3,900 metric tonnes of construction and demolition waste, there is hardly any information on the quantum of plastic waste generated.

Published on Jul 17, 2019 06:30 AM IST