Latest from schizophrenia
Schizophrenia is a psychotic illness which exhibits itself in three ways: negative symptoms such as lethargy, apathy and social withdrawal, positive symptoms such as hallucinations and delusions and cognitive symptoms such as impaired memory.


Published on Dec 31, 2022 01:14 PM IST
They found that across multiple different psychotic disorders, and regardless of the age at which someone first developed their mental illness, there was a higher risk of dementia later in life.


Published on Oct 07, 2022 08:41 AM IST
ANI | | Posted by Tapatrisha Das
, Washington
World Schizophrenia Day: Schizophrenia affects 24 million people or 1 in 300 people worldwide. It is a disorder where people may find it difficult to differentiate between reality and imagination.


Published on May 24, 2022 01:06 PM IST
Researchers have discovered gene mutations that indicate a person's risk of developing schizophrenia and its causes. This may help improve drug treatments.


Published on Apr 07, 2022 01:27 PM IST
Sameera Reddy wraps up Mental Health Awareness Month by spilling the beans on how to set yourself and others free from 'hate, fear, expectation, shame, self doubt' and we can't help but relate instantly as we take down her strong notes


Updated on May 30, 2021 02:13 PM IST
As per a new study, the risk of death 30 days after a heart attack for people with schizophrenia was doubled when compared with those without a psychiatric diagnosis

Updated on Mar 23, 2021 10:02 AM IST
Alongside treating symptoms with medication and psychotherapy, experts are of the say that a better understanding of the experience of people with schizophrenia would enable clinicians to help patients effectively.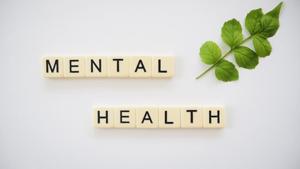 Updated on Feb 25, 2020 11:11 AM IST
Washington D.C. [USA] |
Asian News International
Depression is caused by genetic disorders, and a research by King's College London has identified 44 risk variants. The study adds that depressive disorder also overlaps with that for obesity and multiple measures of sleep quality, including daytime sleepiness, insomnia and tiredness.

Updated on Apr 28, 2018 09:09 AM IST