Latest from wildlife news
The parliamentary panel headed by senior Congress leader Jairam Ramesh submitted a 254-page report on Thursday after reviewing the Wildlife Protection (Amendment) Bill 2021.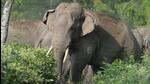 The bill which seeks to amend the Wild Life (Protection) Act, 1972 for better implementation of Convention on International Trade in Endangered Species of Wild Fauna and Flora (CITES) was introduced in Lok Sabha on December 17 .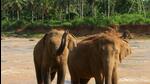 The proposed guidelines should also address the problem of bird mortality due to power lines, the committee said.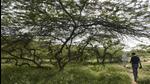 By
Jayashree Nandi
, Hindustan Times, New Delhi
The bill, when it becomes law, will establish an animal sentience committee made up of experts from within the field. It is currently under debate in the United Kingdom.

The video shared by MyFWC Florida Fish and Wildlife, shows a bear had a container around its neck for over 28 days. It was removed and the bear was released back into the wild.