Man fired from Microsoft after working for 21 years shares bittersweet LinkedIn post
Jan 20, 2023 04:18 PM IST
The employee's LinkedIn post about getting fired from Microsoft after working in the company for 21 years prompted people to post various comments.
A man's note on LinkedIn after losing his job at Microsoft has left people emotional. Prashant Kamani shared his journey at the organisation that started right after his college and continued for 21 years. In his post, he not only talked about his career growth but also about the personal relationships he created with his colleagues.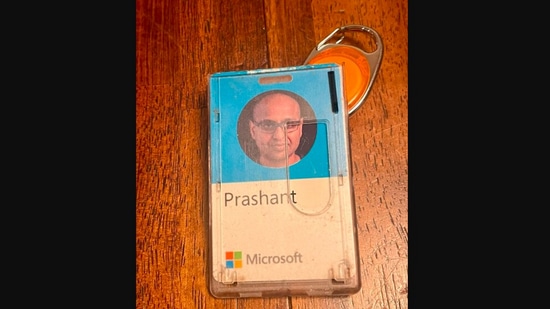 "Today I was informed that my position at Microsoft has been eliminated. As I reflect on it today, I feel a sense of gratitude more than anything else. Microsoft was my first job after college, and I still remember coming over to a foreign land all nervous and excited, wondering what life has in store for me," he wrote. He expressed that in his professional journey he was surrounded by "extremely talented and smart people" who carried themselves with "grace and humility" and were always open to hear other people's ideas.
"Many have invited me into their personal lives, and allowed me to share mine with them. Through the good times and the challenging times, they have stuck by me, and have truly become my extended family," he expressed. He also shared a few lines for his family and thanked them for always being there for him. He concluded the post with his Microsoft ID card.
Take a look at the post:
The post was shared a day ago. Since being shared, it has accumulated more than 26,000 likes and counting. Additionally, it has gathered tons of comments from people.
Here's how LinkedIn users reacted:
"Being eliminated after investing 2 decades of your life and you still have the heart and mind to be this grateful? You are an inspiration, Sir. All the very best to you! You have been the bigger person in so many ways and I'm pretty sure nobody can take that away from you," wrote a LinkedIn user. "Best of luck," wished another. "Prashant Kamani my heart goes out to you & everyone walking out of Microsoft. Please feel free to share your profile with me and will try my best to map you to the right opportunity," commented a third.