Woman shares her happy experience with Bengaluru airport's staff, netizens react
Published on Jan 19, 2023 02:18 PM IST
Twitter user Amanda shared her sweet interaction with a staff member at Bengaluru airport and netizens were quick enough to respond with similar instances.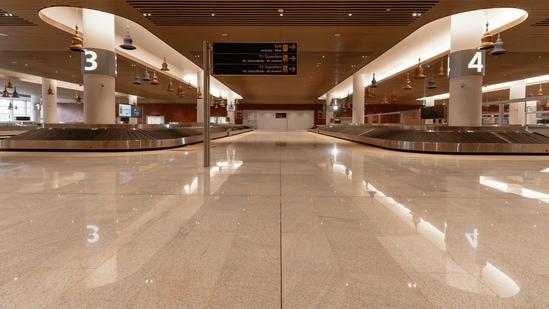 With flight delays and cancellations, long security lines to last-minute gate changes, travelling by air can sometimes be stressful. However, a few kind gestures by fellow passengers or staff members can turn your day around and make your journey a memorable one. And this is exactly what happened with a woman who boarded a flight from Bengaluru's Kempegowda International Airport. The woman, who went to the washroom at the airport, was greeted by a courteous staff member who made her journey 'very happy'. She shared the entire incident on Twitter, and as expected, it grabbed lakhs of eyeballs. While many women shared similar experiences, a few men also took to the comments section to appreciate the staff members at Bengaluru airport.
"In one of the women's washrooms at the Bangalore airport, there's this staff person who very sweetly wishes every person leaving the washroom 'Happy journey!' Always makes my journey very happy, indeed," wrote a Twitter user who goes by Amanda with a teary-eyed and smiling emoticon.
After Amanda's tweet grabbed the attention of many Internet users, Bengaluru's Kempegowda International Airport responded and wrote, "Hello @BeingAnda, we're super delighted to know that you loved our initiative to make our passenger's journey more memorable."
Take a look at her tweet below:
The tweet was made two days ago. It has since then received close to 96,000 views and over 1,700 likes. The share has also raked several comments.
Here's what people posted in the comments section:
"Think I ran into her some days back. It was so late in the night and she was so cheerful," shared an individual. "Many of the Bangalore airport janitors and staff do that. I think it's a BIAL thing," wrote another. "Even in the men's room, occasionally someone puts in a good word," expressed a third. "They know you have already travelled two hours from the city to the airport," joked a fourth. "I know the lady. She's a darling. I visit the washroom just to meet her," commented a fifth.