A lipstick-wearing Ravana and other weird things seen on TV this week
We live in a bad, bad age of Indian TV – an age that makes us want to do cry our eyes out and ask for mercy. Or do terrible things to people responsible for this stuff.
tv
Updated: Mar 13, 2016 15:46 IST
I have a dream. A dream that someday, Indian television gets rid of things that would be otherwise considered completely unacceptable to air in a normal world. A dream where sane men and women can sit in front of the TV without getting an insane urge to puncture their eyes before the next show starts.
Well, it's time to wake the hell up because we may not see such a day for another century, at least. We live in a bad, bad age of Indian TV – an age that makes us want to do at least one of the three things shown below:
Send a bullet through our brains: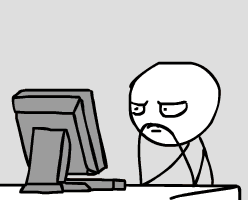 Cry our eyes out and ask for mercy: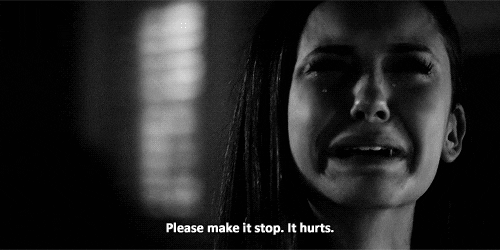 Or do bad, bad things to the people responsible:
You think we are exaggerating? Judge for yourself.
Woman stabs daughter by mistake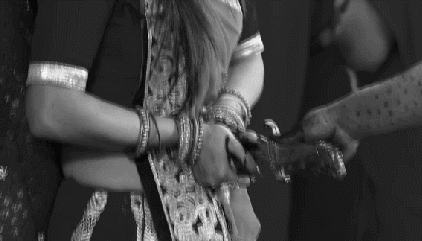 In her defence, she was trying to kill her daughter's mother in law. But now that we think about it, it's not really a defence.
In case you miss the stabbing the first (or second) time, the same scene is shown thrice in a single episode for reasons our minds cannot fathom. The black-and-white flashback from five minutes ago keeps popping up, as if to say: "Hey, this happened!", "Guys, did you know this happened like five seconds ago?" and "Oh my god, you won't believe what happened". WE GET IT! For the sake of all things warm, chill please.
Stabbed woman ties this around her waist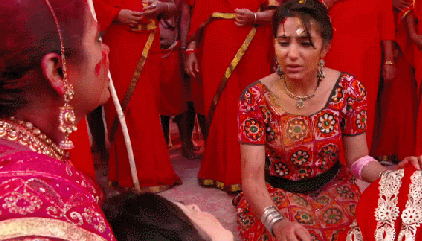 It says 'Om Namah Shivay', in case you are wondering. And FYI, this stabbing took place at a Shivji temple, so divine intervention was more or less expected.
Stabbing woman has a not-so-great fall
Even the good lord will not accept my soul if I died like that. Saath Nibhana Saathiya has absolutely no chill.
Roohafza nostalgia from a vampire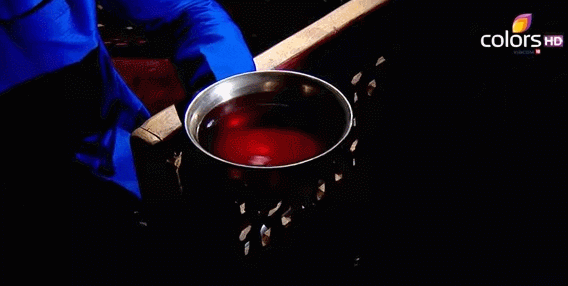 This is supposed to be a vampire-ish guy drinking blood. Huh, I don't buy it. I've had enough Roohafza through the 90's to know one when I see it.
More vampires, bhoots, prets, aatmas, chudails can be found on (guess?) Sasural Simar Ka.
Adarsh bahu 101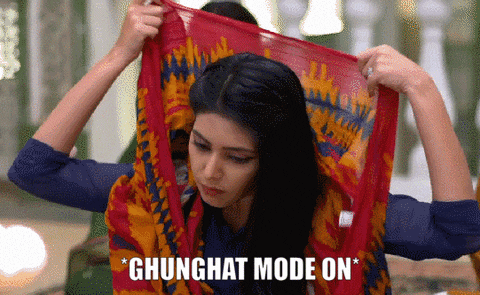 The ghunghat is a sure-shot way to find success and appreciation in life. Know that, girls.
A boy and a girl who don't look a day over 15 years are getting married, but the mother has problems letting him go out on his own. Wow, the priorities are...hmm. This piece of child and viewer abuse can be viewed on Yeh Rishtaa Kya Kehlata Hai.
Them pink lips, tho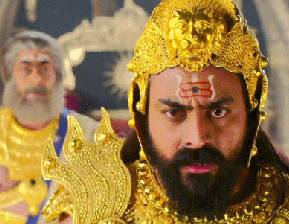 Oh wow! I have the same lipstick as Raavan, LOL. Is that L'Oreal's Blake Pink from the La Vie En Rose collection? It is, isn't it, sir?
Interact with the author @Soumya1406
Thank you for subscribing to our daily newsletter.