Bigg Boss 12 day 60 highlights: Shivashish Mishra gives up, Romil Chaudhary is the new captain
After the first captaincy task was cancelled, Bigg Boss house introduced another one that saw two contenders Romil Chaudhary and Shivashish Mishra struggling to remain seated on chairs amid all odds.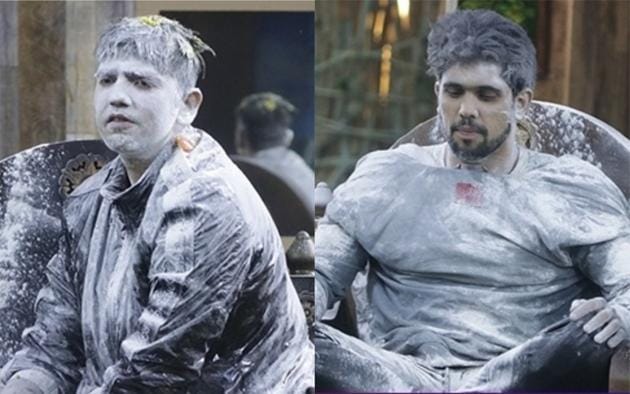 Updated on Nov 16, 2018 01:55 PM IST
It was an eventful day in the Bigg Boss house as the captaincy task was cancelled midway over misbehaviour by the contestants. After much persuasion and planning, the two contenders—Romil Chaudhary and Shivashish Mishra—had prepped up for the task called TRP that had three rounds. The two contestants had to make three TV shows including a chat show and a dance show. Both the players had tried their luck in convincing the other contestants for help. Surbhi Rana, who had a fallout with her Happy club members Romil and Deepak Thakur, promised to join Shivashish on his chat show. Jasleen Matharu, who is friends with Shivashish, agreed to help out Romil instead.
Soon after Romil and Shivashish's chat shows went live, the viewers in the house started switching between the channels rapidly. As they went on to mishandle the remote, it stopped working, leading to Bigg Boss cancel the task altogether. Taking into account the hard work put in by Romil and Shivashish, Bigg Boss introduced another captaincy task which required them to sit on the chairs placed in the open area. As per the rules, the contestant who remained seated for the longest time would become the new captain of the house.
As the task began, the other house inmates started throwing several buckets of water on Romil and Shivashish while the two remain seated amid all odds. However, Bigg Boss interfered and banned the use of any liquid in order to protect the mikes during the task. As a result, the house inmates started throwing other things, from talcum powder to kitchen garbage, on the two contestants. Karanvir Bohra, the supervisor of the task, took a break and savoured some delicious halwa made by friend Dipika Kakar. This did not go down well with Sreesanth who objected to it, saying it is like teasing the two participants who were struggling hard to remain seated without any food and water. After few hours, Shivashish finally got up from the chair and quit the task. Romil was declared the new captain of the house.
Follow @htshowbiz for more
Close Story