Bigg Boss 12 day 59: Rift widens between Romil Chaudhary, Deepak Thakur Surbhi Rana over captaincy
Bigg Boss season 12 is set to turn interesting as a rift could be seen among the members of the Happy Club over captaincy. Will the other contestants take benefit of broken friendships in the house?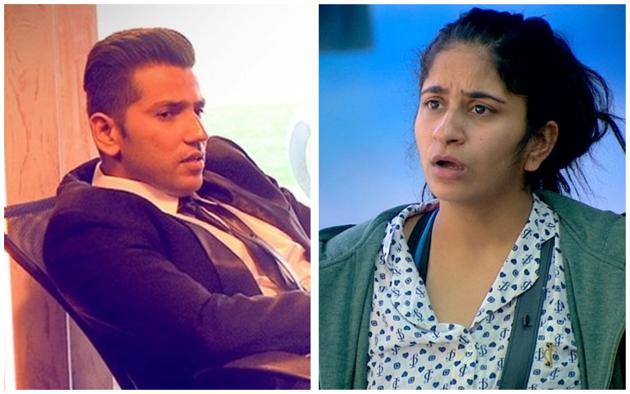 Updated on Nov 15, 2018 10:59 AM IST
The Bigg Boss season 12 is fast evolving into an individual game with the happy club on the verge of a collapse as personal gains take priority. A rift could be seen between the strongest jodi of Romil Chaudhary and Surbhi Rana as the latter accused him of planning to acquire captaincy without keeping her in the loop.
She also had a heated argument with Deepak Thakur over the same and was even called selfish for wishing to become the captain. A huge fight followed as she felt cheated by her friends who now preferred themselves for the position of the new captain of the house. It was interesting to watch Shivashish Mishra take credit for dismantling the Happy Club.
The luxury budget task continued in the house with hitmen Sreesanth and Romil Chaudhary taking bids to murder the contestants in order to oust them from the captaincy race. As the task progressed amid several altercations, Romil again went on a killing spree and symbolically murdered Srishty Rode and Karanvir Bohra on Deepak's insistence. Sreesanth also took revenge and accepted Shivashish's contract to murder Somi Khan and Deepak.
While most of the contestants were murdered during the task, Shivashish was the last survivor at the end of the game. Meanwhile, hitman Romil had earned a higher amount than the other hitman Sreesanth and therefore managed to acquire the pole position in the captaincy race. As a result, Romil and Shivashish were declared the final contenders for the post of the captain.
As per the rules of the game, the two hitman earned a total of Rs 21.60 lakh which was deducted from the total prize money of Rs 45 lakh. The final prize money of the show is only Rs 23.45 lakh now. As Romil and Shivashish are set to clash in the captaincy task today, the Bigg Boss dropped hints at cancelling the task over disobedience by the contestants. Will Karanvir Bohra continue to be the captain this week?
Follow @htshowbiz for more
Close Story
Personalise your news feed. Follow trending topics