Kapil Sharma- Sunil Grover will patch up, says Upasana Singh
Updated on Apr 14, 2017 06:34 PM IST
As veteran actor Upasana Singh joins The Kapil Sharma Show, she feels the two "good friends Kapil Sharma and Sunil Grover will come together soon".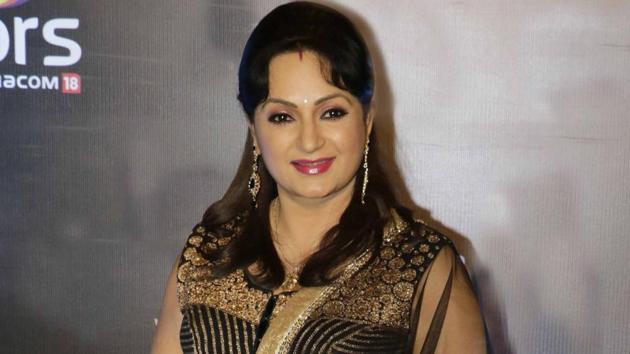 Upasana Singh is back on the The Kapil Sharma Show (TKSS). The actor, who has been associated with Kapil Sharma since they worked together on his other show, Comedy Nights With Kapil (CNWK), is returning to TKSS at a time when the show's ratings are being affected by the much-publicised spat between the comedian and Sunil Grover.
Upasana is hopeful Sunil and Kapil will resolve their issues and resume working together. She says, "Kapil and Sunil will patch up. In every family, people fight, don't talk and then make amends. They have been good friends, and with time things will fall into place. I think Sunil and the others will return to the show."
Upasana reveals she hasn't spoken to either Kapil or Sunil about the incident, but says, "everyone knows about it". She says, "Both are intelligent people, but at times, situations are such that everyone makes mistakes. We all have made mistakes in life, but we need to leave that behind and move on. Having said that, every person has their own thought process. I wasn't there [when it happened], so I can't say much, as they would know better about who said what and who felt what. I also believe time heals all."
After the mid-flight spat between Kapil and Sunil Grover, where Kapil allegedly insulted Sunil and co-stars Ali Asgar and Chandan Prabhakar, the trio stopped shooting for TKSS. Since then, Kapil has brought other comedians to keep the show going, and Raju Srivastava seems to have become a permanent member.
Upasana used to play the bua (aunt) on CNWK, but she didn't join Kapil's team when he went off to start TKSS with another channel. She did end up joining TKSS in November, but was forced to leave the show after the ban on Pakistani actors, as she was paired with Pakistani comedian Naseem Vicky in the show. Speaking about her return, the actor says, "I am comfortable working with this team, as we have worked together for years. I am looking forward to a new character that will be there for a while," she signs off.
Upasana is also busy shooting for David Dhawan's Judwaa 2. The actor says she wants to focus more on films in the future, as she is tired of doing daily soaps. "Films are fun, and I want to do comic roles. Daily soaps are interesting, too, but the travel to and from the sets takes a toll."
Follow @htshowbiz for more.
Close Story
Personalise your news feed. Follow trending topics