Priyanka's paving way for Asian actors: Hangover star Ken Jeong
Hindustan Times |
, New Delhi
Anjuri Nayar Singh
Oct 27, 2015 06:14 PM IST
Ken Jeong is all praises for Priyanka Chopra and her work in Quantico.
Actor Priyanka Chopra's performance in her TV show Quantico has won her a fan in Hollywood actor Ken Jeong. The 46-year-old, who is known for his role in The Hangover series, says that Priyanka, with her show, is paving way for many Asian actors to make it big in Hollywood.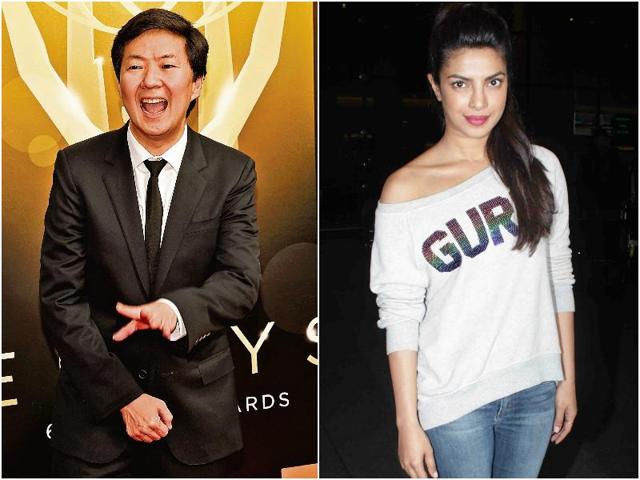 "I love that show and I think this brings up an even greater point about diversity in Hollywood and people like Priyanka are paving the way for people like me, actors of Asian ethnicity, to be stars of their shows in America. That is really the biggest part," he says, adding, "I actually got to meet Priyanka for her show Quantico while we were promoting (my show) Dr. Ken. It is really amazing to see her journey from Bollywood to here. Her show is my favourite. Just last night my wife and I were watching the latest episode. I am really a big fan of hers. She is so beautiful and talented. I think she is one of the best actors working today."
Quantico review: Priyanka Chopra is much more than just a pretty face
Talking about racial discrimination in Hollywood, Ken feels that it is important for more people of Asian origin to get behind the camera as well.
"Instead of being accusatory, I look at it in a more global way. We need more diversity behind the scenes because that will influence what is in front of the camera. In Dr. Ken, I am the co-creator and even one of the producers of the show and that is something which is more important to me. I have that influence behind the scenes and that's more important than being in front of the camera. This is a very important cultural shift in Hollywood," he says, adding, "It's not just about acting... that is only one of the components of production, it's behind the scenes, writers and producers. I think we need to be on the same page of diversity."
Ken, who is eagerly waiting for his show to air in India, says that he would love to visit the country soon.