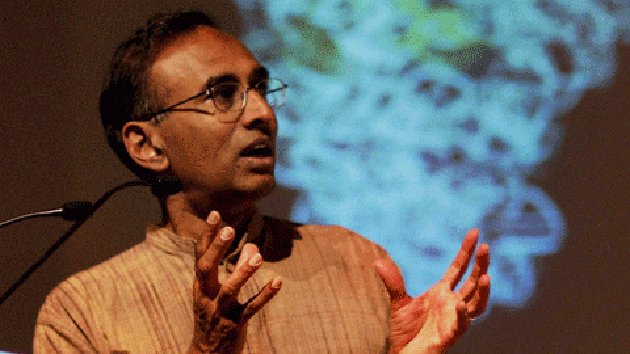 Cambridge honours Nobel laureate Venkatraman Ramakrishnan for contributions to medical research
Ramakrishnan, who shared the Nobel Prize for Chemistry in 2009 with Thomas A Steitz and Ada Yonath, is the president of the Royal Society
UPDATED ON JUN 22, 2018 08:09 AM IST
The University of Cambridge has conferred the honorary degree of Doctor of Science on Nobel laureate Venkatraman "Venki" Ramakrishnan for his contributions to medical research, including his work into ribosomal structure and function.
Ramakrishnan, who shared the Nobel Prize for Chemistry in 2009 with Thomas A Steitz and Ada Yonath, is the president of the Royal Society. He received the honour at the university's honorary degree congregation at Senate House on Wednesday.
The highest accolade the university can bestow, this year's recipients included the 99-year-old classicist and epigrapher Joyce Reynolds, believed to be the oldest recipient in Cambridge's history.
Other recipients included former Cambridge vice chancellor Leszek Borysiewicz, physiologist Frances Ashcroft, genome editing pioneer Emmanuelle Charpentier, poet and literary scholar Michael Edwards, historian Robert Evans and historian, social scientist and author of seminal works on US race relations, Ira Katznelson.
According to the university's traditions, the day of the honorary degree congregation is a "scarlet day", so called because doctors wear scarlet instead of black gowns. Flags were flown to mark the occasion and the bells of the university church rang out as processions walked around Senate House Yard.
Honorary degrees have been conferred in the university for the last 500 years. One of the earliest recorded recipients of the university's honorary degrees was in 1493, when the poet John Skelton was honoured.
Close